Sleep aid app Pzizz now available for Android
Read more at Boing Boing
Read more at Boing Boing
Read more at Boing Boing
---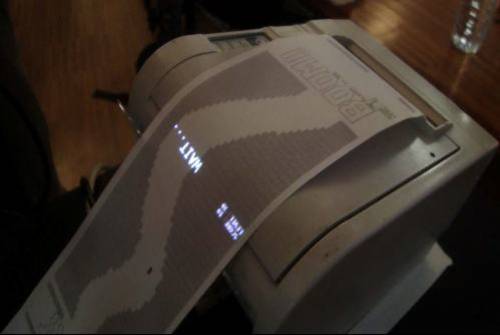 Joshua Noble's "Receipt Racer" is a car-racing game played using a thermal receipt printer; it reminds me of the games I used to write in BASIC on our old teletype terminal, which we loaded with enormous rolls of brownish paper towel of the sort you could get in elementary school bathrooms (once the paper was used up, we re-rolled it and ran the other side through the teletype, though filling a roll took a long time at 110 Baud!).
---
"I heard it tasted like warm spit. But that is a lie. This is delicious. There is nothing to be afraid of."
—A dude drinking the ancient Aztec alcoholic beverage pulque for the first time, at a pulqueria in Mexico City.
---

The file storage and sharing service Dropbox has been in the news much of late because of incidents in which user account security was compromised.