China: Artist and dissident Ai Weiwei freed, but must pay 1.85 million
Read more at Boing Boing
Read more at Boing Boing
Read more at Boing Boing
---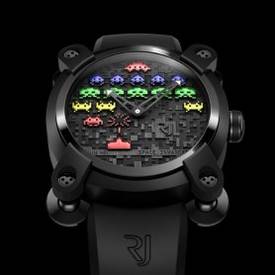 Romain Jerome's Space Invaders watch features a dial etched with a (non-playable) scene from Space Invaders, and a case made with fragments form the Apollo 11 capsule.
---
As you may have heard on the internet, the recent update of Apple's popular video-editing software Final Cut Pro has left many professional users very upset.
---
Looking for vinyl storage solutions, I came across these two images. They're not really record storage systems. Well, they're real, but they're art.