Kindle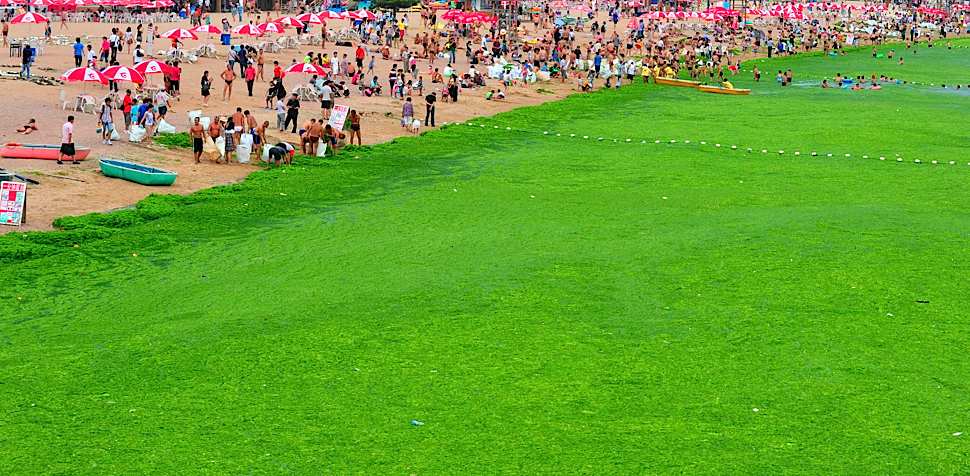 Beachgoers in Qingdao, Shandong province, China, were met with a fuzzy, green blanket of ocean last week, as the water there exploded with algae.
You've heard before about dead zones. These are patches of coastal ocean where river runoff full of fertilizer chemicals have produced massive algae blooms. As the algae die, their decomposition reduces the oxygen level of the water to the point that many fish and other aquatic life can no longer live there.
This is what a dead zone looks like, just before the death.
It's worth noting, when I pulled this photo out of the Reuters files, I could see similar shots, taken on the same beach, in 2010, 2009, and 2008. This isn't a fluke. It's an endemic problem.
Image: REUTERS/China Daily China Daily Information Corp - CDIC
Maggie Koerth-Baker is the science editor at BoingBoing.net. She writes a monthly column for The New York Times Magazine and is the author of Before the Lights Go Out
, a book about electricity, infrastructure, and the future of energy. You can find Maggie on Twitter and Facebook.
Maggie goes places and talks to people. Find out where she'll be speaking next.
More at Boing Boing