Kindle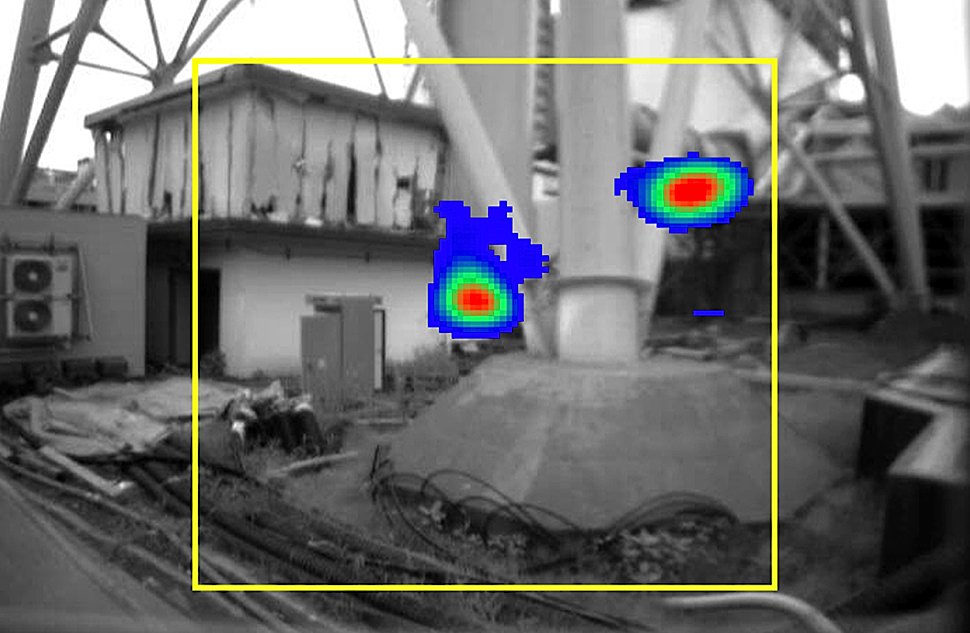 This image shows two spots at the Fukushima nuclear power plant in Japan, at the bottom of a ventilation stack between the No.1 and No.2 reactors, where radiation levels are still high enough to kill a human being. I'm talking about the quick-death-by-radiation-poisoning sort of "kill," not the possible-death-by-cancer-at-some-point-in-the-future sort. At the colored spots, radiation levels were measured at 10 sieverts (10,000 millisieverts) per hour.
The image was captured using a gamma ray camera, the same sort of equipment that researchers use to track radioactive isotopes in the human body as part of medical treatments.
Image: REUTERS/Tokyo Electric Power Co
Via David Biello and the Atlantic Wire
Maggie Koerth-Baker is the science editor at BoingBoing.net. She writes a monthly column for The New York Times Magazine and is the author of Before the Lights Go Out
, a book about electricity, infrastructure, and the future of energy. You can find Maggie on Twitter and Facebook.
Maggie goes places and talks to people. Find out where she'll be speaking next.
More at Boing Boing