Kindle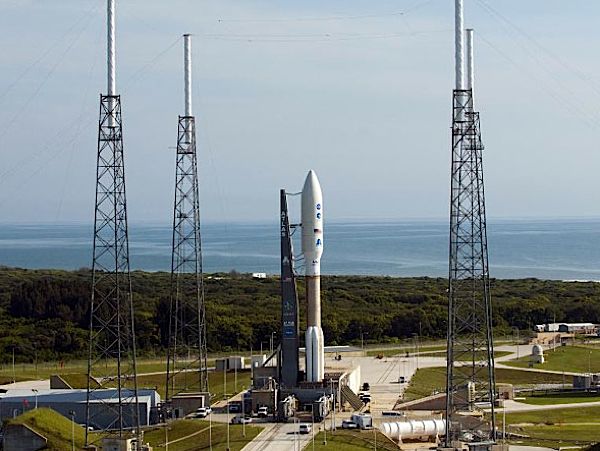 It looks like Boeing will be the main competitor for Space X in the race to see what U.S. company will provide the commercial space flight services that NASA eventually plans to rely on.
Space X has its Dragon capsule, and Boeing is developing a new capsule system, called the CST-100. That capsule would ride into space under the power of an Atlas V rocket, an engineering descendant of the Atlas rockets that carried the first four American astronauts to space half a century ago.
Maggie Koerth-Baker is the science editor at BoingBoing.net. She writes a monthly column for The New York Times Magazine and is the author of Before the Lights Go Out
, a book about electricity, infrastructure, and the future of energy. You can find Maggie on Twitter and Facebook.
Maggie goes places and talks to people. Find out where she'll be speaking next.
More at Boing Boing