Kindle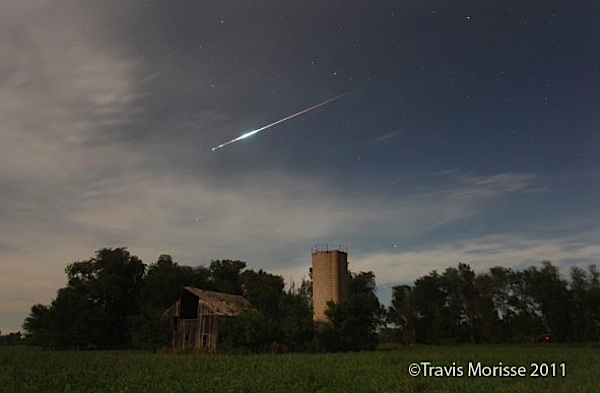 Photographer Travis Morisse took this great shot of a meteor streaking across the sky near Hutchinson, Kansas.
Which reminds me, the Moon may obscure your view of the Perseid meteor shower, but you can still listen to the meteors. It's all thanks to NASA's SpaceWeatherRadio, which translates radio waves into sound. Radio waves are beamed into the upper atmosphere and bounce off of meteors. The "echo" of that is what you'll be listening to. It's eerie and fabulous. You can listen live, or check out recordings from meteor showers past.
Via Bad Astronomy
Maggie Koerth-Baker is the science editor at BoingBoing.net. She writes a monthly column for The New York Times Magazine and is the author of Before the Lights Go Out
, a book about electricity, infrastructure, and the future of energy. You can find Maggie on Twitter and Facebook.
Maggie goes places and talks to people. Find out where she'll be speaking next.
More at Boing Boing