Kindle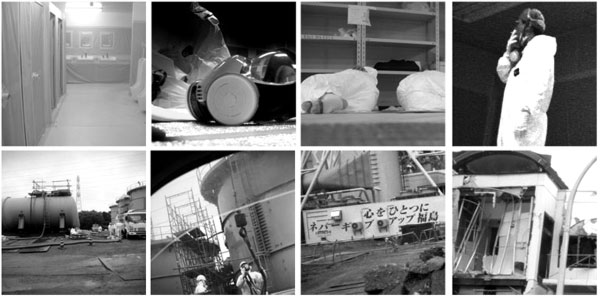 25-year old Kazuma Obara (Twitter), a native of Japan's tsunami-hit Iwate prefecture, is the first photojournalist to enter the Fukushima Daiichi plant and photograph what conditions are like for the cleanup workers.
His photo-essay for the Guardian is here.
"I have to confess I was scared when I saw the number 1 and number 2 reactors with my own eyes," he writes.
I recently traveled to the area surrounding this plant, working on a PBS NewsHour report with PBS science correspondent Miles O'Brien. During our trip, we traveled with Safecast.org on a radiation level data gathering expedition that went as close as 24 km from the plant. The radiation levels Mr. Obara describes witnessing in and around the plant itself are in line with what we have heard from other sources, and they are extraordinarily high.
(thanks, Jason Handby)
Boing Boing editor/partner and tech culture journalist Xeni Jardin hosts and produces Boing Boing's in-flight TV channel on Virgin America airlines (#10 on the dial), and writes about living with breast cancer. Diagnosed in 2011. @xeni on Twitter. email: xeni@boingboing.net.
More at Boing Boing