Kindle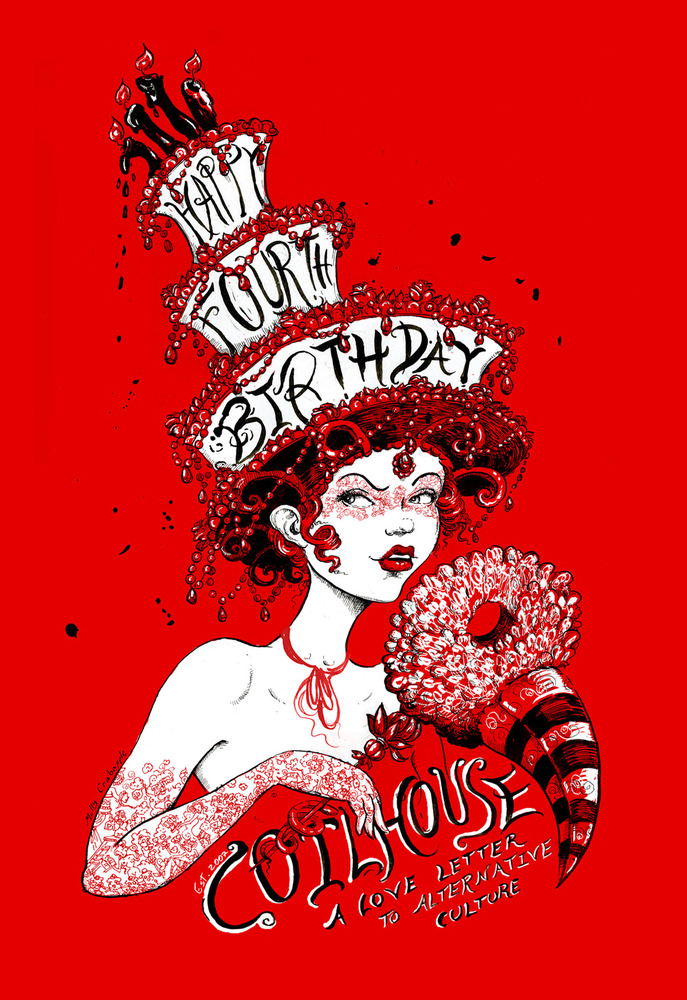 If you're in the NYC area this weekend, highly recommended: a Coilhouse fundraiser party this Sunday in Brooklyn. Lots of performers, lots of freaks, looks like a ton of fun.
Coilhouse is a lushly-designed counterculture magazine put together by some very cool people.
I'm told one of the auction items for Sunday night is that "Xeni rides a unicorn" print by illustrator Jason Levesque!
Above: the magazine's 4th anniversary edition commemorative print by Molly Crabapple.
Boing Boing editor/partner and tech culture journalist Xeni Jardin hosts and produces Boing Boing's in-flight TV channel on Virgin America airlines (#10 on the dial), and writes about living with breast cancer. Diagnosed in 2011. @xeni on Twitter. email: xeni@boingboing.net.
More at Boing Boing