Kindle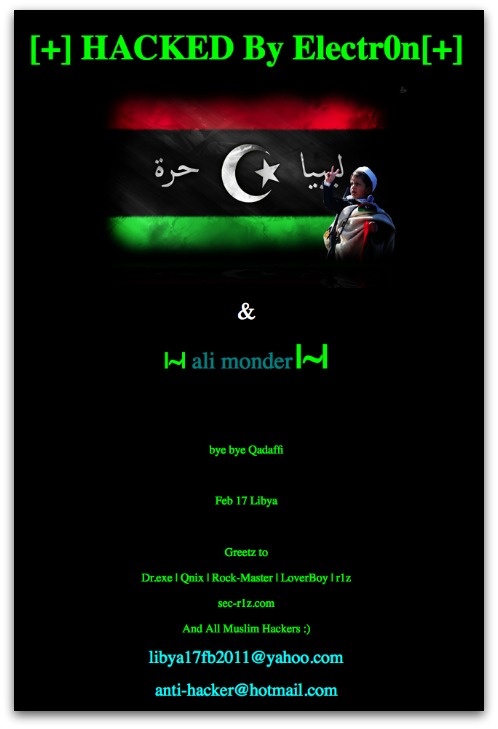 Sophos "Naked Security Blog" reports that the Libya's *.ly top-level-domain was defaced a few hours ago by hackers, as rebel forces took over the Libyan capital of Tripoli and Gaddafi's regime appeared to crumble. The most widely used site on the Libyan domain is popular url shortener Bit.ly.
[+] HACKED By Electr0n[+]
&
|~| ali monder |~|

bye bye Qadaffi
Feb 17 Libya

Greetz to
Dr.exe | Qnix | Rock-Master | LoverBoy | r1z
And All Muslim Hackers :)
(via @
nytjim
)
Boing Boing editor/partner and tech culture journalist Xeni Jardin hosts and produces Boing Boing's in-flight TV channel on Virgin America airlines (#10 on the dial), and writes about living with breast cancer. Diagnosed in 2011. @xeni on Twitter. email: xeni@boingboing.net.
More at Boing Boing