Kindle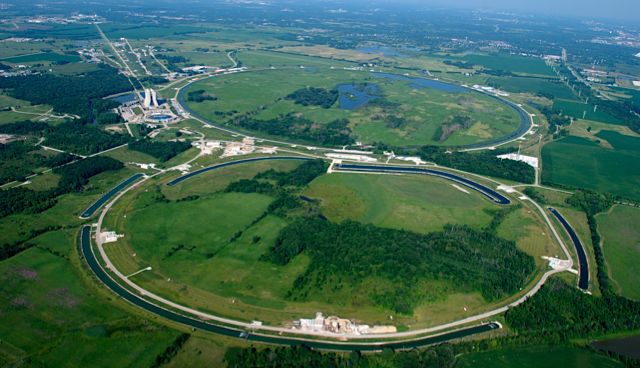 Senator John Pastore: "Is there anything connected with the hopes of this accelerator that in any way involves the security of the country?"
Physicist Robert Rathburn Wilson: "No sir, I don't believe so."
Pastore: "Nothing at all?"
Wilson: "Nothing at all."
Pastore: "It has no value in that respect?"
Wilson: "It has only to do with the respect with which we regard one another, the dignity of man, our love of culture. It has to do with: Are we good painters, good sculptors, great poets? I mean all the things we really venerate in our country and are patriotic about. It has nothing to do directly with defending our country except to make it worth defending."
— From the testimony of Robert Rathburn Wilson before the Congressional Joint Committee on Atomic Energy, 1969. As quoted in a lovely memorial to Wilson and the Fermi National Laboratory's Tevatron by science blogger Jennifer Ouellette
The Tevatron is set for shutdown on September 30. The point here, I think, is not that the Tevatron, specifically, must be kept alive at all costs. But rather that the willingness to fund curiosity-driven research is one of our better angels. Humanity benefits from knowledge, even if that knowledge doesn't immediately and directly lead to cool gadgets, bigger bombs, or a cure for cancer. And it benefits the United States to be the sort of place that contributes to the betterment of humanity.
Maggie Koerth-Baker is the science editor at BoingBoing.net. She writes a monthly column for The New York Times Magazine and is the author of Before the Lights Go Out
, a book about electricity, infrastructure, and the future of energy. You can find Maggie on Twitter and Facebook.
Maggie goes places and talks to people. Find out where she'll be speaking next.
More at Boing Boing