Kindle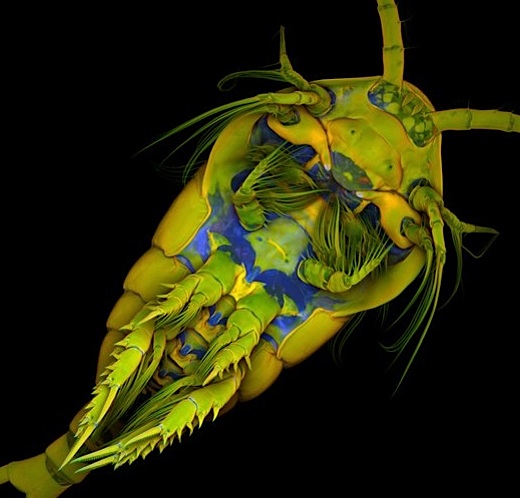 This image of a tiny crustacean called a copepod is one of the winners of this year's Nikon Small World photography competition. At Deep Sea News, blogger ParaSight explains how the photographer, scientist Jan Michels, got the shot:
That right there is one gorgeous copepod, one of the bigger and more important groups of planktonic crustaceans. It looks huge but is actually tiny; probably 1-2mm. You can see how much richer and more detailed the image is (although the colour is stained flouresence, not natural). That particular image uses a technique called confocal microscopy, which uses lasers and clever optics to achieve great depth of field (where everything is in focus).
Maggie Koerth-Baker is the science editor at BoingBoing.net. She writes a monthly column for The New York Times Magazine and is the author of Before the Lights Go Out
, a book about electricity, infrastructure, and the future of energy. You can find Maggie on Twitter and Facebook.
Maggie goes places and talks to people. Find out where she'll be speaking next.
More at Boing Boing