Molly Crabapple's Occupy Wall Street "Vampire Squid" poster, for your printing/stenciling pleasure
Read more at Boing Boing
Read more at Boing Boing
Read more at Boing Boing
---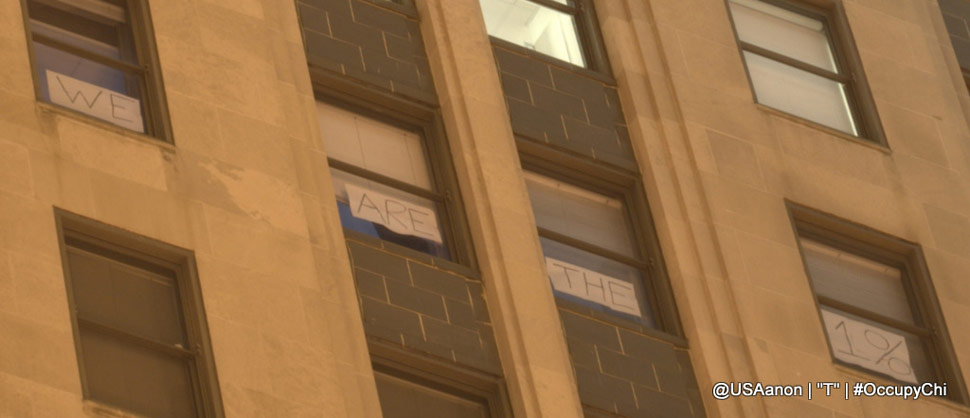 Arturas Rosenbacher (@USAanon) shot this photograph of windows in the building where the Chicago Board of Trade is located.
---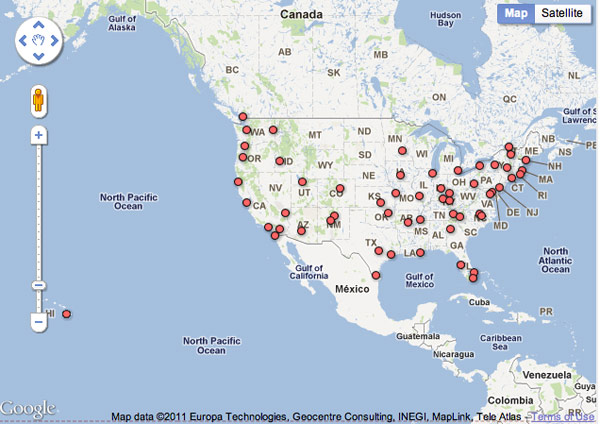 Mother Jones is maintaining an interactive map of "Occupy" protests around the US, and beyond. That little lonely red dot in the Pacific is a demonstration in Hilo, Hawaii!
---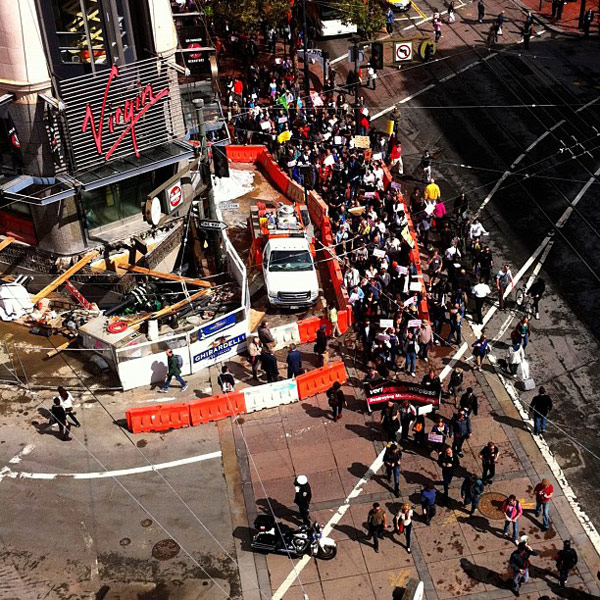 Friends in San Francisco, Los Angeles, New York, and other cities around the U.S. are sharing tweets, photos, and texts with me today about Occupy Wall Street and spinoff demonstrations.