Kindle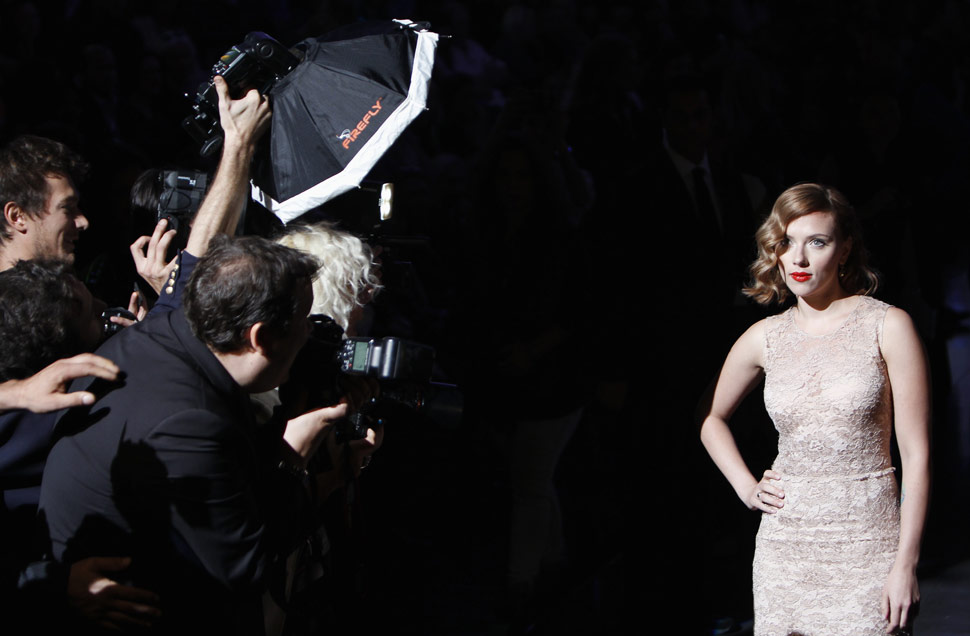 The Los Angeles Times reports that the FBI has made an arrest in its investigation of celebrity phone-hacking in Hollywood. As every heterosexual male of fapping age on the internet knows, nude snapshots of Johansson made their way online not long ago. The FBI wants to plug that leak. Plug it hard.
The break comes several weeks after reports that the cellphone accounts of Scarlett Johansson and other stars had been breached.

The FBI did not name the victims in the investigation, dubbed Operation Hackerazzi. Officials scheduled a news conference later Wednesday morning to release additional information.
More: Los Angeles Times.
Scarlett Johansson poses for photographers on the catwalk before the Dolce & Gabbana Spring/Summer 2012 women's collection during Milan Fashion Week September 25, 2011. REUTERS/Stefano Rellandini
Boing Boing editor/partner and tech culture journalist Xeni Jardin hosts and produces Boing Boing's in-flight TV channel on Virgin America airlines (#10 on the dial), and writes about living with breast cancer. Diagnosed in 2011. @xeni on Twitter. email: xeni@boingboing.net.
More at Boing Boing