Kindle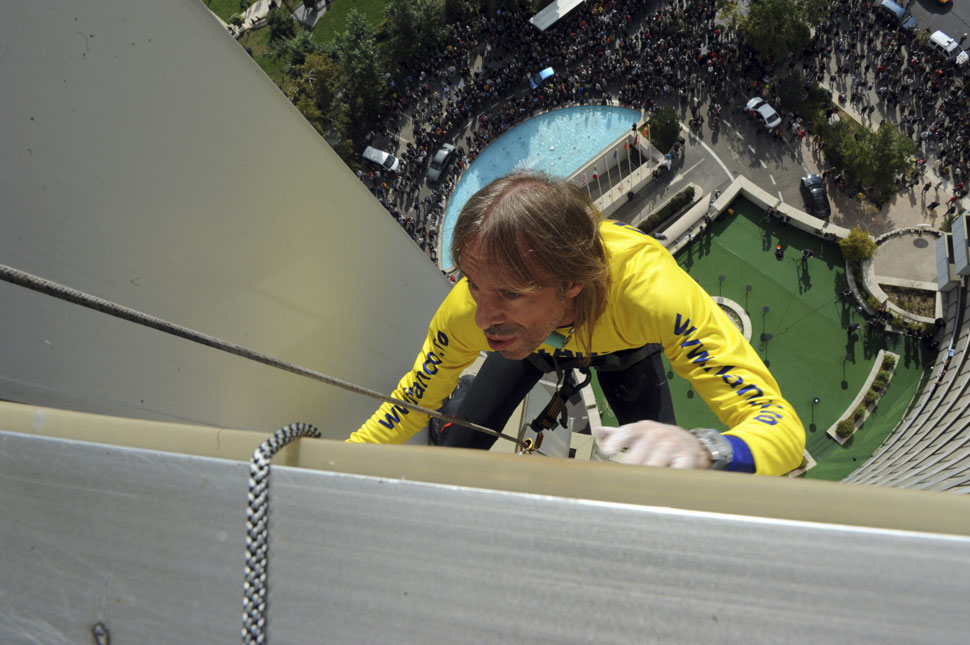 French urban climber Alain Robert, also known as the French Spiderman, climbs to the top floor of a 22-story hotel building in Bucharest October 14, 2011. Robert's climb was part of an advertising campaign for a local electronics retailer.
Robert first climbed a building at the age of 12 when he got locked out of his apartment and decided to mount the eight stories up to an open window. He has since climbed more than 80 buildings around the world including Chicago's Sears Tower and Taipei 101 in Taiwan.
More photos of his ascent follow, courtesy of Reuters.
(NB: I'd link to the man's website, but the front door is a horrible auto-audio-blasting Flash abomination which redirects to what looks like malware. Maybe he can take a look at that when he climbs back down to Earth.)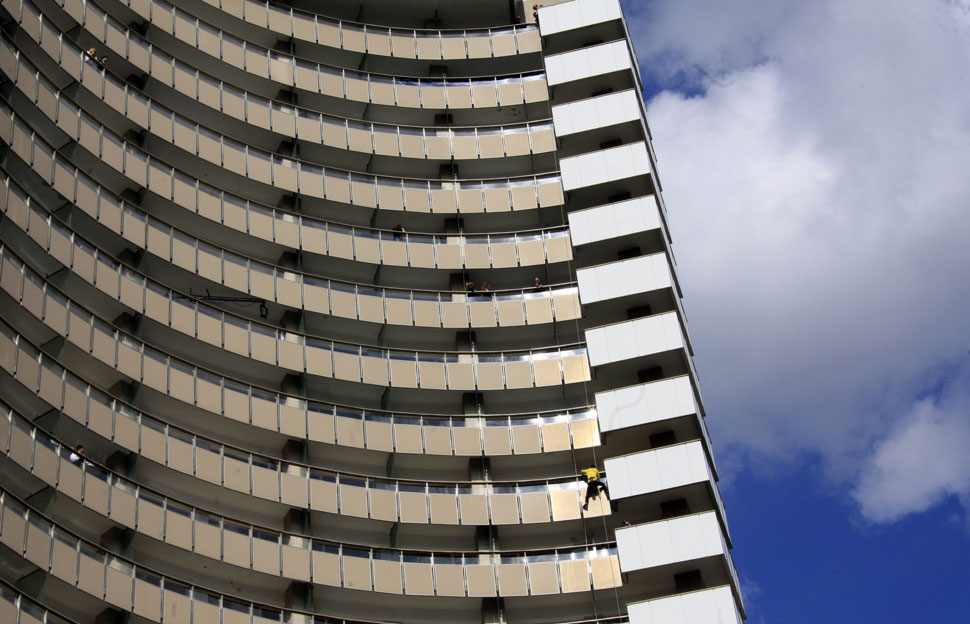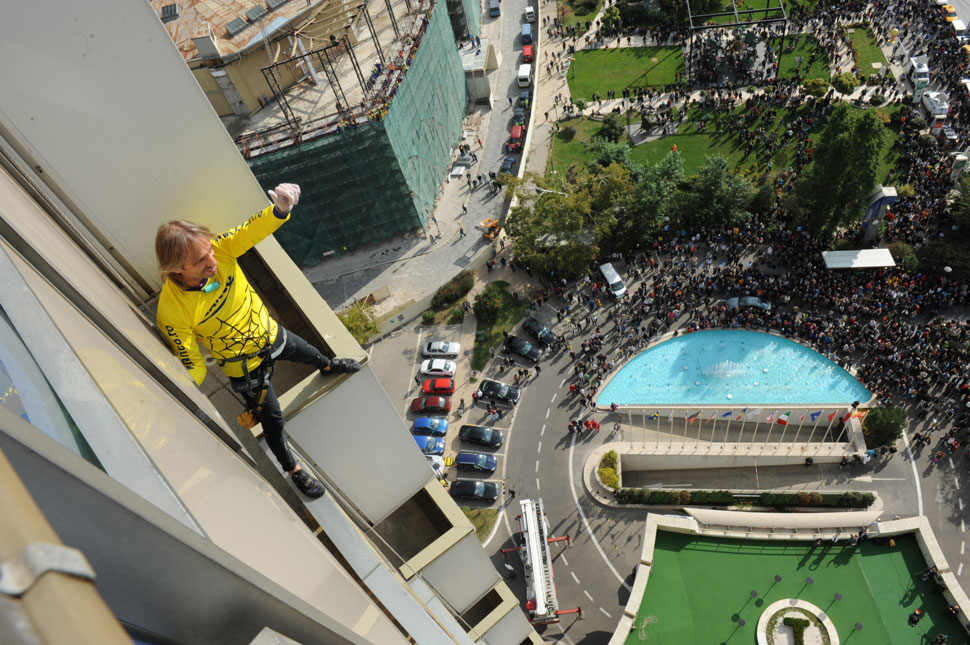 Boing Boing editor/partner and tech culture journalist Xeni Jardin hosts and produces Boing Boing's in-flight TV channel on Virgin America airlines (#10 on the dial), and writes about living with breast cancer. Diagnosed in 2011. @xeni on Twitter. email: xeni@boingboing.net.
More at Boing Boing