Kindle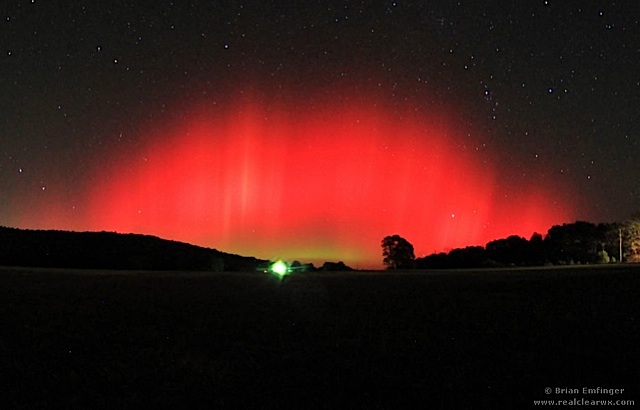 How do you know that you just experienced a more-impressive-than-average display of the Northern Lights? When somebody can take a picture like the one above in freaking Arkansas. Arkansas, people.
Photographed by Brian Emfinger in Ozark, Arkansas, these auroras were triggered by a big coronal mass ejection—a burst of energy from the Sun that can interact with our atmosphere to produce particularly spectacular examples of the aurora borealis. I missed the light show last night, but Spaceweather.com has a collection of photos taken around the world, from Michigan to Norway.
Maggie Koerth-Baker is the science editor at BoingBoing.net. She writes a monthly column for The New York Times Magazine and is the author of Before the Lights Go Out
, a book about electricity, infrastructure, and the future of energy. You can find Maggie on Twitter and Facebook.
Maggie goes places and talks to people. Find out where she'll be speaking next.
More at Boing Boing