Design classics of Soviet-era Czechoslovakia
Read more at Boing Boing
Read more at Boing Boing
Read more at Boing Boing
---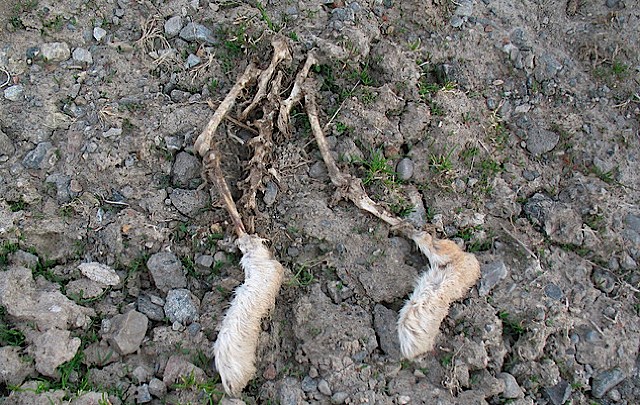 At Anthropology in Practice, Krystal D'Costa looks at the cultural history of the rabbit's foot as a good luck charm, and attempts to figure out why bunny feet ended up being imbued with such significance.
---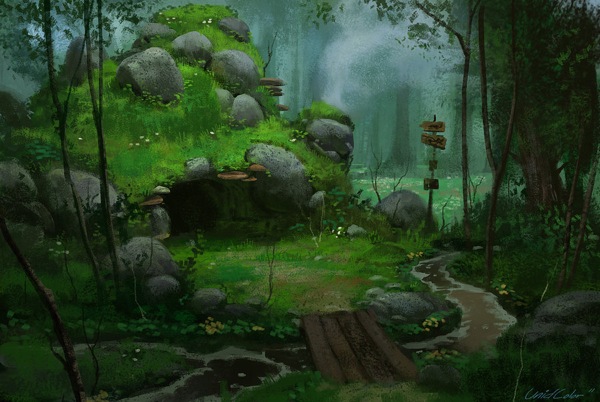 [Video Link] It's fascinating to watch UnidColor create his digital paintings. For the one above, he started by laying down some photos of the woods behind his house as a "texture wall." As he paints in Photoshop he warps, flips, and resizes the work many times.
---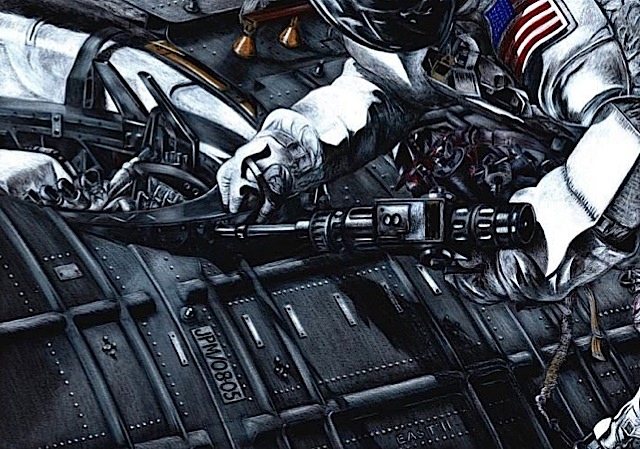 David East drew this detailed, beautiful piece from a 2008 photograph of astronaut Ron Garan working on the exterior of the International Space Station. It's damn fine work.
Look below the jump to see the photo East's drawing was based on.