The biped robot which rides on a bicycle
Read more at Boing Boing
Read more at Boing Boing
Read more at Boing Boing
---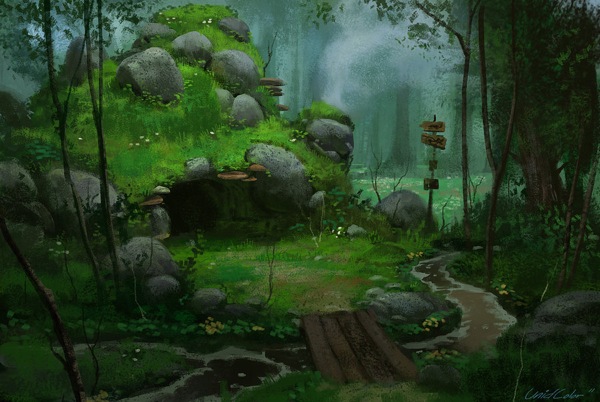 [Video Link] It's fascinating to watch UnidColor create his digital paintings. For the one above, he started by laying down some photos of the woods behind his house as a "texture wall." As he paints in Photoshop he warps, flips, and resizes the work many times.
---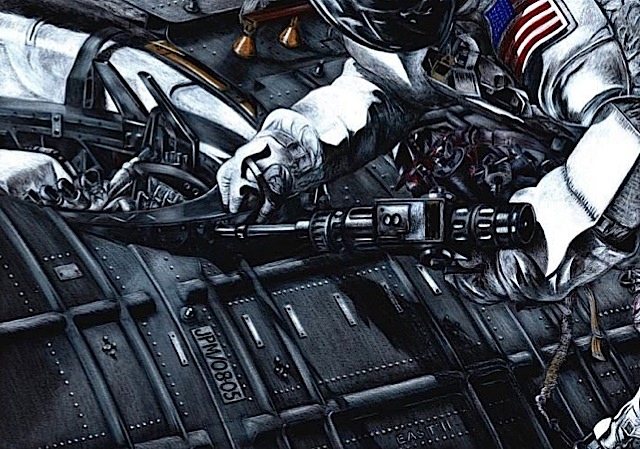 David East drew this detailed, beautiful piece from a 2008 photograph of astronaut Ron Garan working on the exterior of the International Space Station. It's damn fine work.
Look below the jump to see the photo East's drawing was based on.
---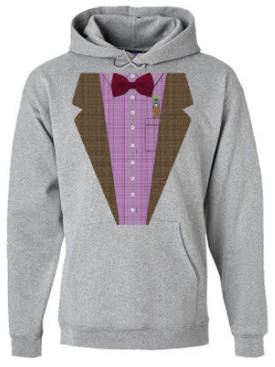 Etsy seller Geekcetera offers this Doctor Who hoodie: "Featuring the iconic tweed lapels and 11th Doctor's sonic screwdriver, this awesome hoodie will keep you warm all winter!"
(via The Mary Sue)