Kindle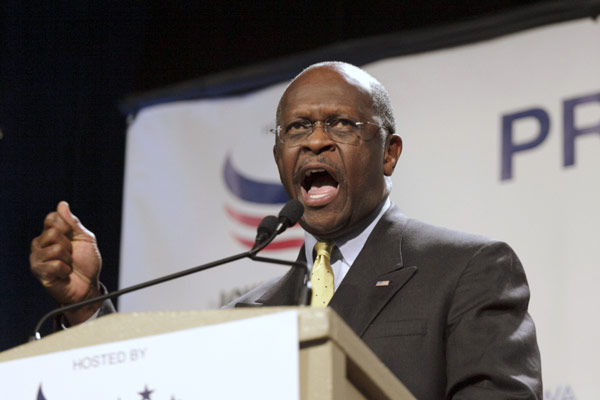 Herman Cain speaks at the Iowa Faith & Freedom Coalition's Presidential Forum in Des Moines, Iowa October 22, 2011. REUTERS/Brian C. Frank.
Because Herman Cain's actual campaign ads just aren't weird enough:
"Lord Cain," an opus by Tim Heidecker (of Tim and Eric fame), as promised.
Download: MP3, Ogg, and other options here. You should follow Tim's Tumblr.
UPDATE: Dylan Mitchell-Funk created a fan-video. Eric Wareheim sure is looking good these days!
Read more in Music at Boing Boing
Boing Boing editor/partner and tech culture journalist Xeni Jardin hosts and produces Boing Boing's in-flight TV channel on Virgin America airlines (#10 on the dial), and writes about living with breast cancer. Diagnosed in 2011. @xeni on Twitter. email: xeni@boingboing.net.
More at Boing Boing