Kindle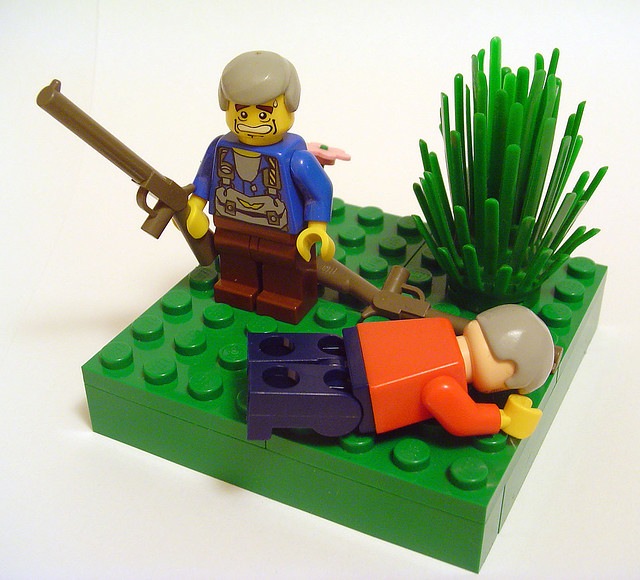 In 2006, Vice President Dick Cheney pumped birdshot into a friend's face, simultaneously upping his thug cred while inspiring Lego fan Thom Beckett to depict the scene in plastic bricks.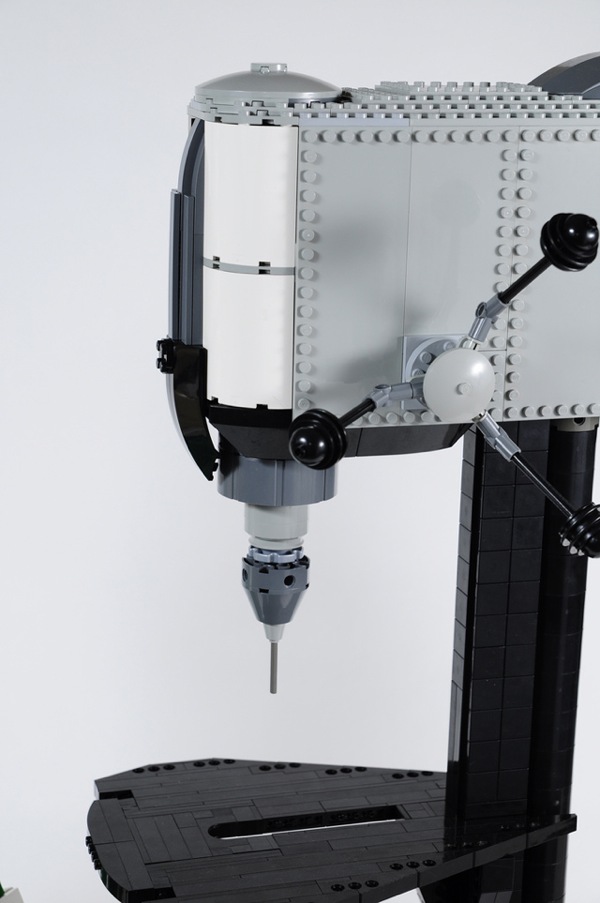 Next, consider the work of professional Lego builder Carl "the Lego Guy" Merriam, who built this model of a drill press for a Christmas display depicting Santa's workshop.
These two models are a sampling of a huge category of adult Lego fans' work, involving recreating objects found nearby or in popular culture in Lego. Builders have tackled everything from scenes from movies to scale models of famous buildings to depicting historical events. It's a challenge trying to find the right parts in the right colors to complete your vision. But it's not enough to merely have your model resemble the original -- what matters is that the "spirit" of moment: Beckett's capture of Cheney's "oh shit!" moment is the classic example.

Buy John Baichtal's The Cult of Lego on Amazon.com
John Baichtal is a contributor to MAKE magazine and Wired's GeekDad blog. He has also written for legendary tabletop gaming magazines Dragon and Dungeon, as well as Kobold Quarterly and 2600: The Hacker Quarterly. He is the co-author of The Cult of Lego.
More at Boing Boing