Kindle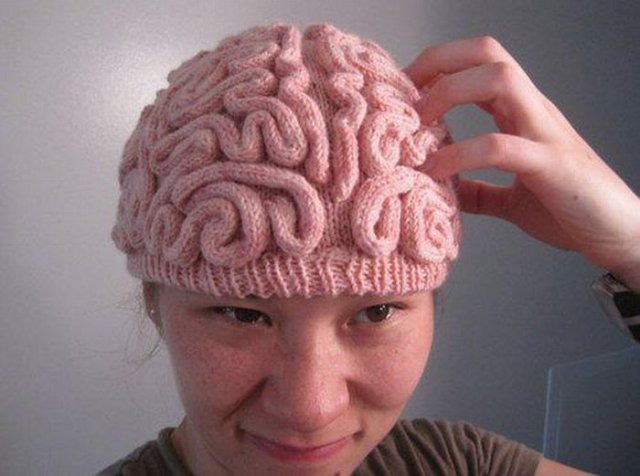 I love serendipity. On the same day that Anja Austerman posted this awesome knit hat to my Google+ feed, Kevin Zelnio also posted a link reminding me of the existence of the The Museum of Scientifically Accurate Fabric Brain Art. Xeni posted about the museum here back in 2008. But it's awfully fun to contrast the super-detailed brain art on display there with this more whimsical variety.
Maggie Koerth-Baker is the science editor at BoingBoing.net. She writes a monthly column for The New York Times Magazine and is the author of Before the Lights Go Out
, a book about electricity, infrastructure, and the future of energy. You can find Maggie on Twitter and Facebook.
Maggie goes places and talks to people. Find out where she'll be speaking next.
More at Boing Boing