Kindle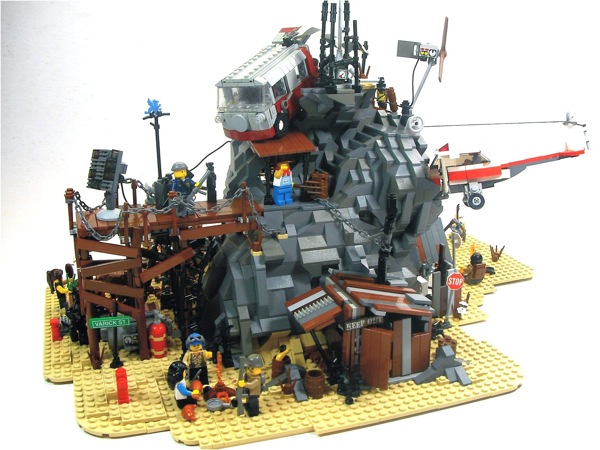 One of my favorite Lego genres -- and one for which the Lego Group will never release a set -- is that of ApocaLego. Whether it's a zombocalypse, bioplague, robot insurrection, or nuclear conflagration, builders who participate in this theme love detailing the end of days. Expect a lot of bikers, ruined buildings, and jackbooted reactionaries vainly trying to hold back the chaos. And it's a popular theme; the ApocaLego Flickr group claims over 1,000 members with over four thousand uploads.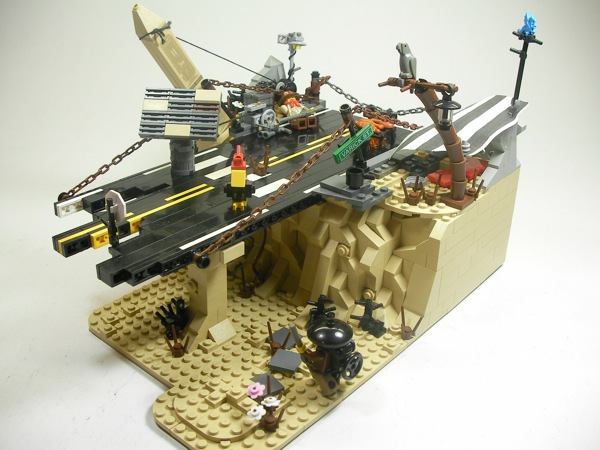 Kevin "Crimson Wolf" Fedde (work pictured above) builds some of the most detailed and creative ApocaLego dioramas around. Kevin, a college student from Ft. Collins, CO, layers his models with intricate detail and mini shorelines, making them seem almost plausible. While he revels in the requisite "Mad Max" skirmishes, I love how he also shows how people's shanties look like. This is how they scrounge electricity. Those details are far more interesting for me than any battle.

Buy John Baichtal's The Cult of Lego on Amazon.com

John Baichtal is a contributor to MAKE magazine and Wired's GeekDad blog. He has also written for legendary tabletop gaming magazines Dragon and Dungeon, as well as Kobold Quarterly and 2600: The Hacker Quarterly. He is the co-author of The Cult of Lego.
More at Boing Boing