Kindle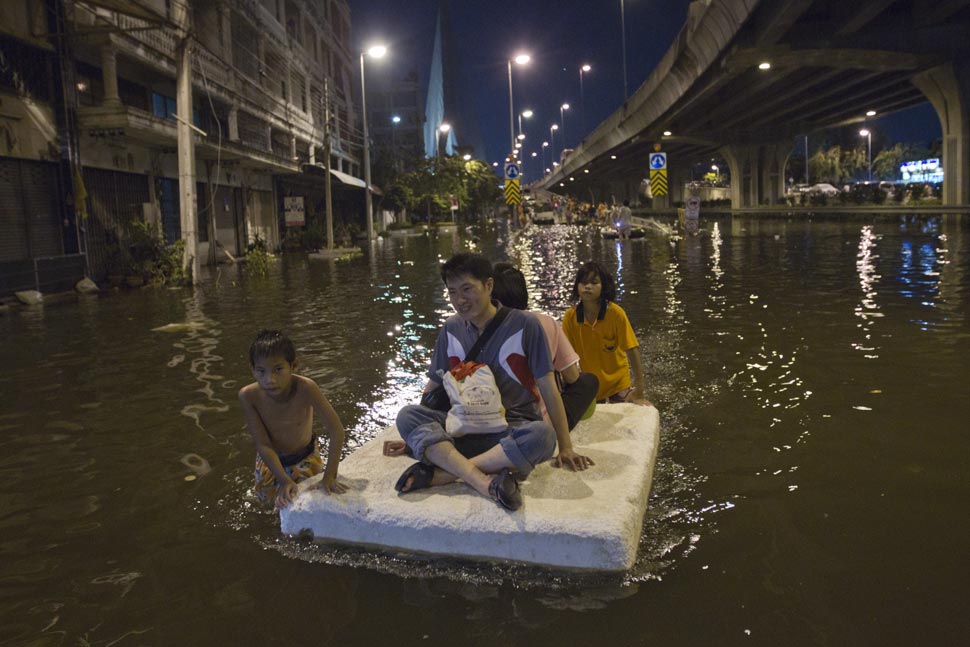 A boy and girl give rides for a fee to flooded residents in Bangkok November 2, 2011. The floods began in July and have devastated large parts of the central Chao Phraya river basin, killed nearly 400 people and disrupted the lives of more than two million. REUTERS/Adrees Latif
There may be a shortage of hard drives for the big Christmas retail season because of the catastrophic floods in Thailand. By some estimates the total global output of magnetic hard drives could fall as much as 30% in the final three months of 2011.
Production of laptops and other devices that use these drives may be impacted through early 2012. Second only to China, Thailand is one of the world's top hard drive producing countries. Western Digital and Seagate now produce about 90% of hard drives, and both have affected plants in Thailand. Western Digital's factory is literally underwater.
What stock remains will grow more expensive, with price increases of 20-40%, as demand outstrips supply.
Car production is affected too, as many auto makers use electronic parts made in Thailand. Toyota will slow production of cars in the US because of a shortage of Thai-made parts. Shipments of cameras will be impacted, too—and likely, their price.
(notes and links from Ned Sublette)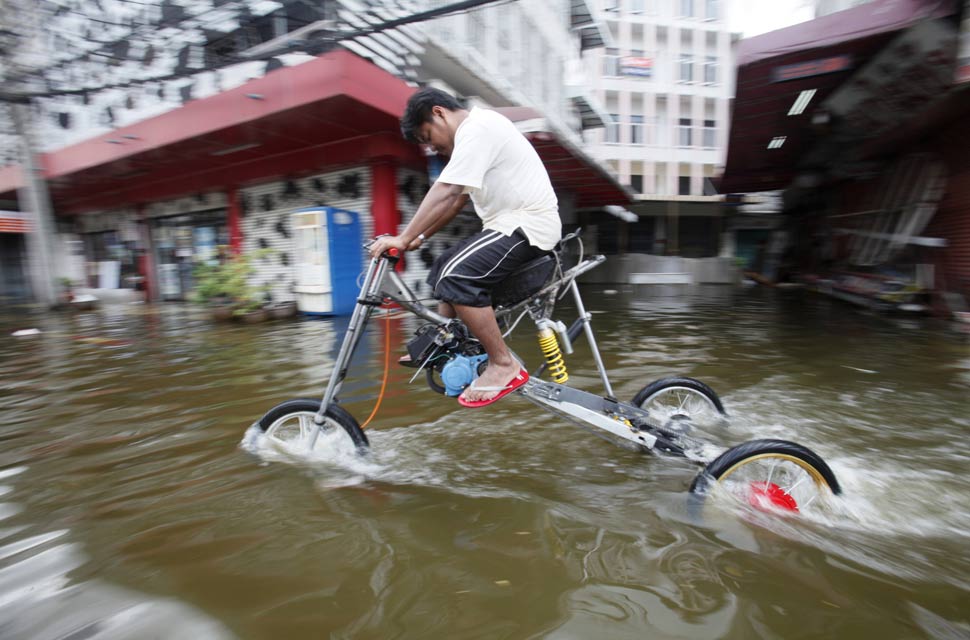 A flood victim cycles through the water using a homemade tall three-wheeler in Bang Phlad district, Bangkok October 30, 2011. Thailand's worst floods in half a century have killed 381 people since July, wiped out a quarter of the main rice crop in the world's biggest rice exporter, forced up global prices of computer hard drives and caused delays in global auto production after destroying industrial estates. (REUTERS/Bazuki Muhammad)
Boing Boing editor/partner and tech culture journalist Xeni Jardin hosts and produces Boing Boing's in-flight TV channel on Virgin America airlines (#10 on the dial), and writes about living with breast cancer. Diagnosed in 2011. @xeni on Twitter. email: xeni@boingboing.net.
More at Boing Boing