Kindle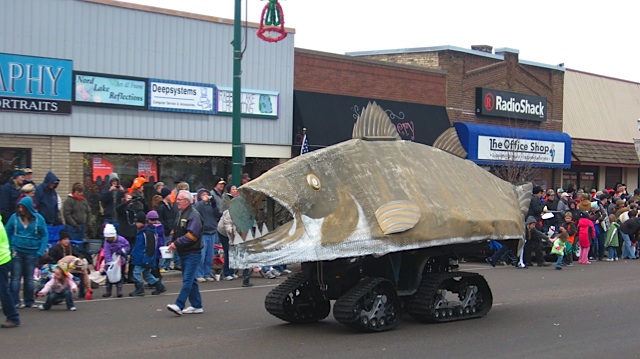 The Aitkin, Minnesota, Fish House Parade is a post-Thanksgiving tradition. People dress up their snowmobiles, Sno-Cats, and fish houses—portable cabins used for ice fishing—in silly costumes and roll them down Aitkin's Main Street to cheering throngs. It's meant to mark the kick-off of the ice fishing season on Mille Lacs, a particularly large lake in north-central Minnesota. This year, however, the arrival of Thanksgiving has not really coincided with the arrival of thick snow and solid lake ice. It'll be a while yet before any of the fish houses are being used for fishing.
One other oddity brought on by the relatively warm November: If you browse through the photos taken by Minnesota Public Radio's Bob Collins, you'll see that many of fish house floats are towed by snowmobile. But, lacking much snow, the snowmobiles all have little, temporary front wheels attached.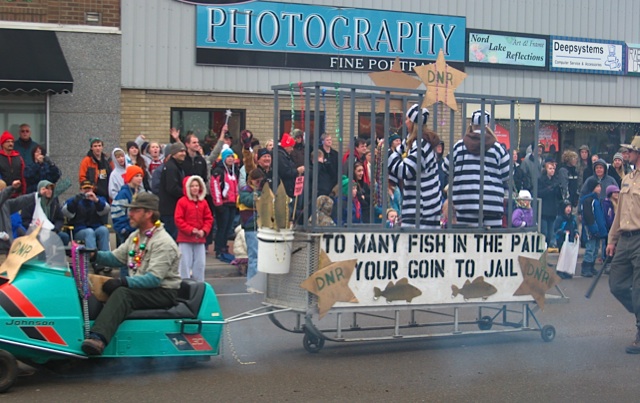 Maggie Koerth-Baker is the science editor at BoingBoing.net. She writes a monthly column for The New York Times Magazine and is the author of Before the Lights Go Out
, a book about electricity, infrastructure, and the future of energy. You can find Maggie on Twitter and Facebook.
Maggie goes places and talks to people. Find out where she'll be speaking next.
More at Boing Boing