Kindle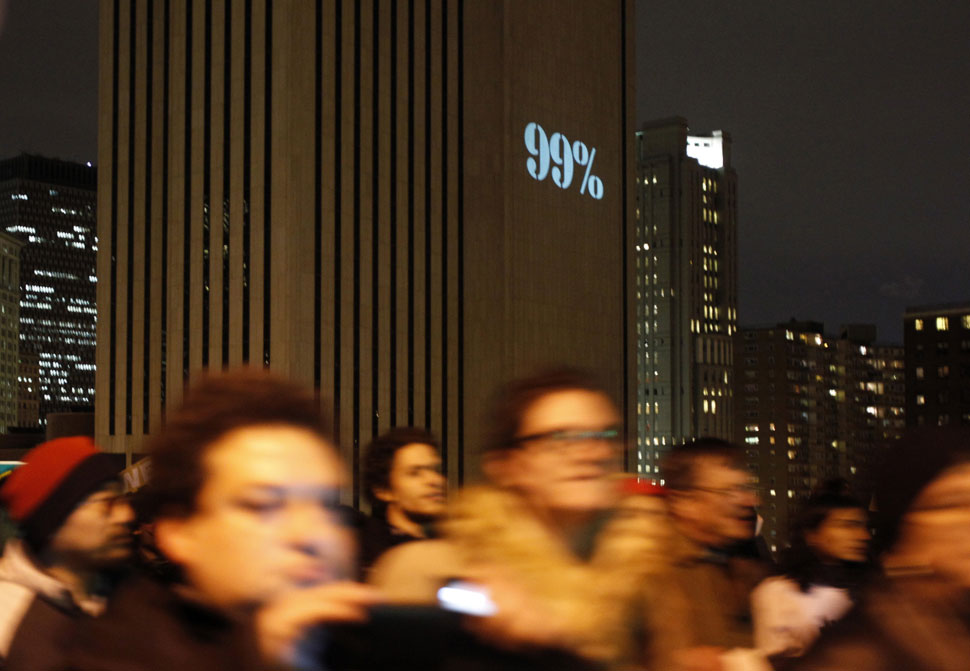 Brian Stelter has a piece in the New York Times today about language and the Occupy Movement.
I was among those interviewed for the article.
Within weeks of the first encampment in Zuccotti Park in New York, politicians seized on the phrase. Democrats in Congress began to invoke the "99 percent" to press for passage of President Obama's jobs act — but also to pursue action on mine safety, Internet access rules and voter identification laws, among others. Republicans pushed back, accusing protesters and their supporters of class warfare; Newt Gingrich this week called the "concept of the 99 and the one" both divisive and "un-American."

Perhaps most important for the movement, there was a sevenfold increase in Google searches for the term "99 percent" between September and October and a spike in news stories about income inequality throughout the fall, heaping attention on the issues raised by activists.

"The '99 percent,' and the 'one percent,' too, are part of our vocabulary now," said Judith Stein, a professor of history at the City University of New York.
Read the rest
.
Boing Boing editor/partner and tech culture journalist Xeni Jardin hosts and produces Boing Boing's in-flight TV channel on Virgin America airlines (#10 on the dial), and writes about living with breast cancer. Diagnosed in 2011. @xeni on Twitter. email: xeni@boingboing.net.
More at Boing Boing