Kindle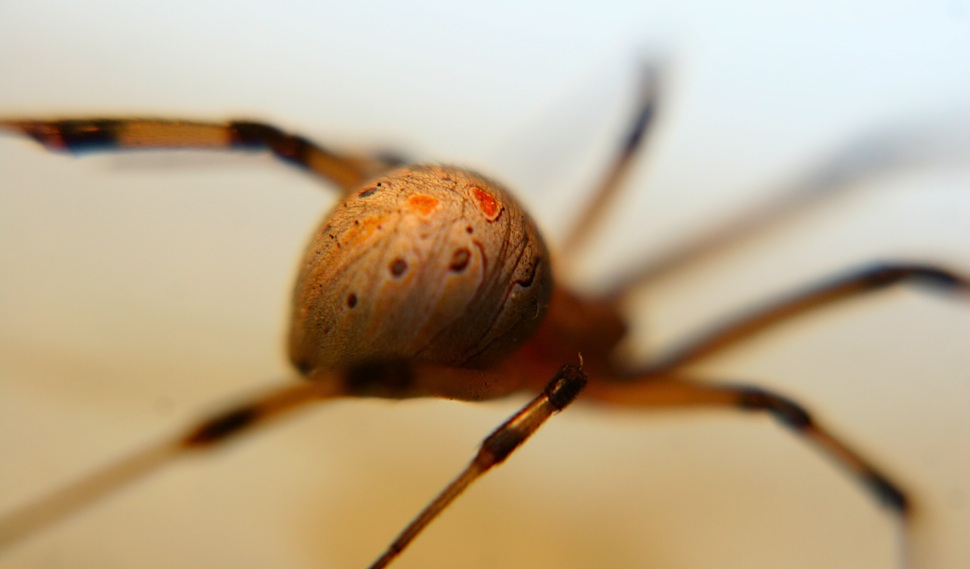 Reader Pete Johnson took this awesome photo of the red-splotched abdomen of a poisonous black widow spider. One of my favorite things about this shot: The fact that you can see hairs growing on the spider's abdomen.
Extra bonus: Until checking out this photo—and subsequently reading up a bit on black widows—I had no idea this spider came in brown. The specimen in this photo could be a male, or it could be one of several species that are simply brown widows, rather than black. Looking at the legs, there's a good chance it's Latrodectus geometricus.
Great work, Pete!
Maggie Koerth-Baker is the science editor at BoingBoing.net. She writes a monthly column for The New York Times Magazine and is the author of Before the Lights Go Out
, a book about electricity, infrastructure, and the future of energy. You can find Maggie on Twitter and Facebook.
Maggie goes places and talks to people. Find out where she'll be speaking next.
More at Boing Boing