Kindle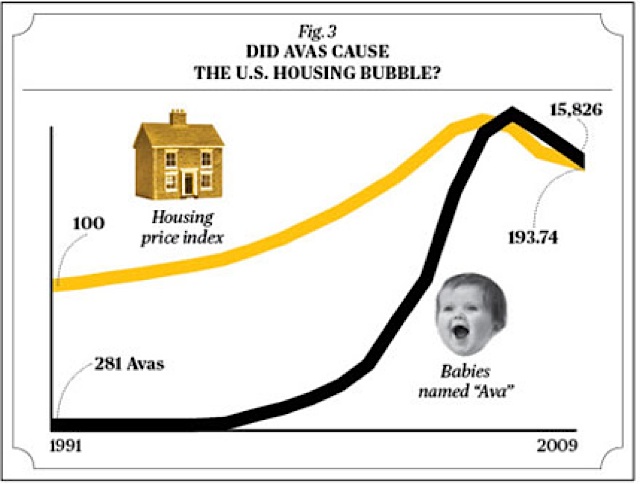 At Bloomberg Business Week, Vali Chandrasekaran makes me incredibly happy by creating a series of six infographics demonstrating the ridiculous connections you can make when you start confusing correlation and causation. Did a conspiracy of baby Avas cause the U.S. housing market to implode? Was Michele Bachmann's candidacy doomed by the end of Staten Island Cakes? Are scientists raising the global average temperature in order to increase their own research funding? Find out here!
Maggie Koerth-Baker is the science editor at BoingBoing.net. She writes a monthly column for The New York Times Magazine and is the author of Before the Lights Go Out
, a book about electricity, infrastructure, and the future of energy. You can find Maggie on Twitter and Facebook.
Maggie goes places and talks to people. Find out where she'll be speaking next.
More at Boing Boing