Scottish gentleman is bewildered by newsreader's amazing appearing pen
Read more at Boing Boing
Read more at Boing Boing
Read more at Boing Boing
---

Why do cows and horses like standing on railroad tracks? Here are three inventions to encourage them to loiter elsewhere. One involves a jet of hot water, another adds a whistle to the water jet, and a third involves a humanoid automaton that waves its hands and strikes a gong.
---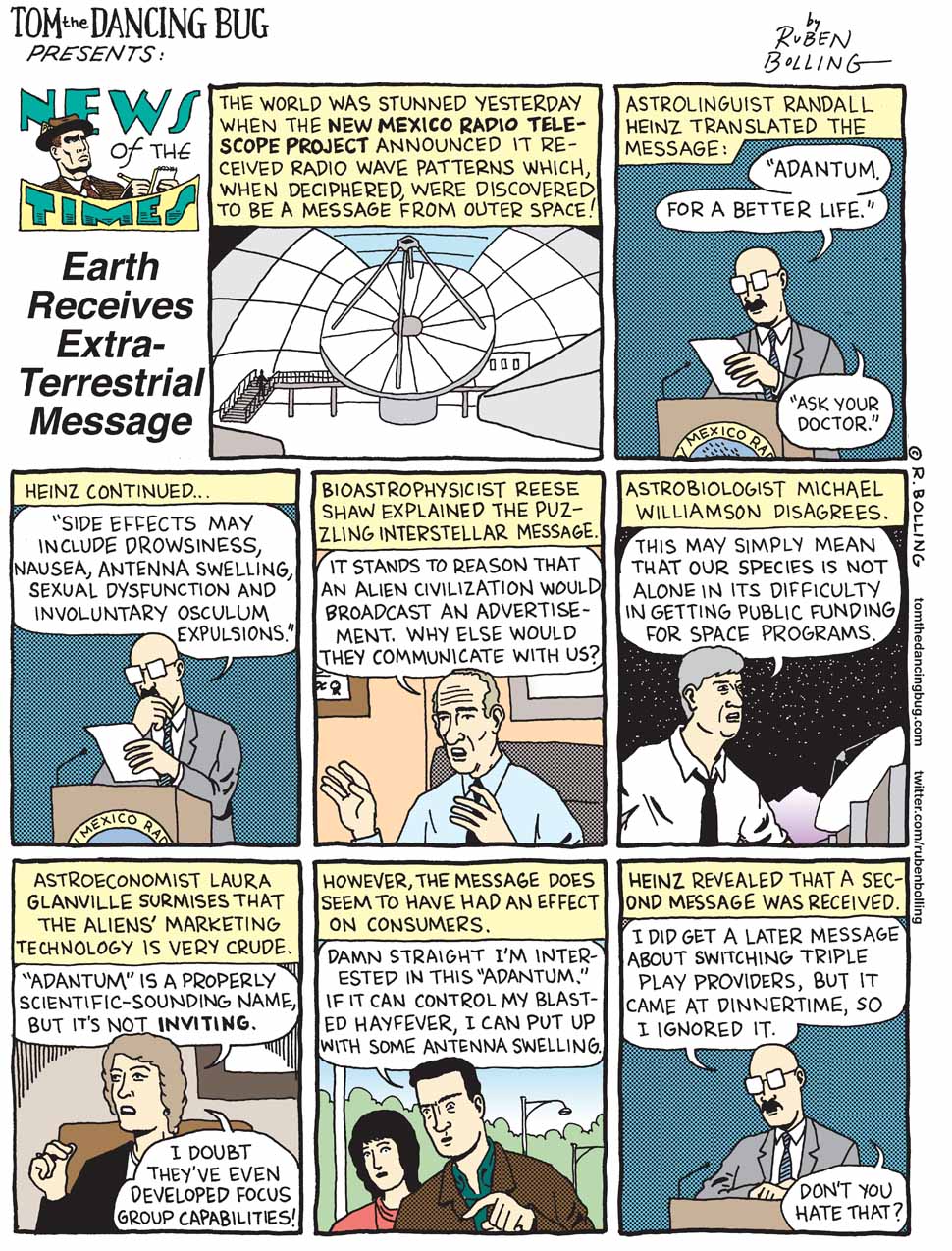 Attention Earthlings: Visit the TOM THE DANCING BUG WEBSITE, and follow RUBEN BOLLING on TWITTER. End transmission.
---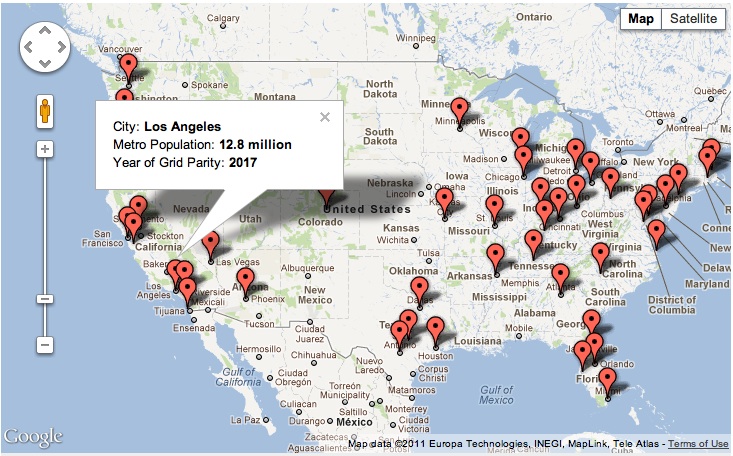 Existing grid-supplied electricity is becoming more expensive. Electricity from solar panels is getting cheaper. Here's an animated map of North America that shows when the rising-grid-cost and falling-solar-cost curves will intersect for different metropolitan areas.