How to train children to not vomit when they become astronauts
Read more at Boing Boing
Read more at Boing Boing
Read more at Boing Boing
---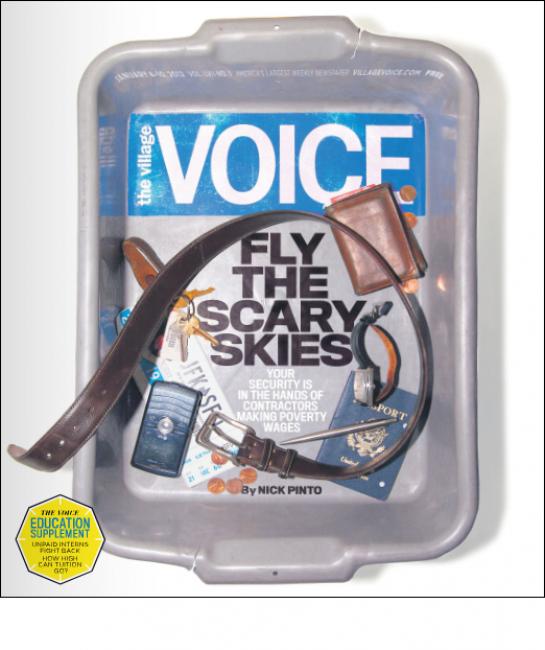 The cover of the latest Village Voice, art directed by John Dixon. I like the way the top line information is in the reflection along the top of the bin.
---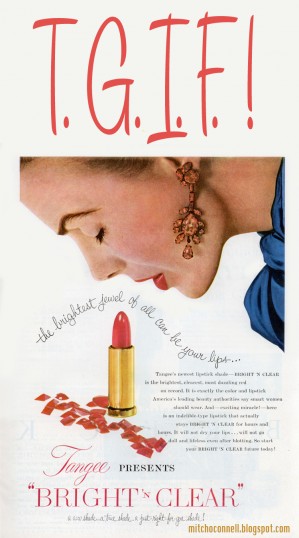 Every Friday, artist Mitch O'Connell runs a T.G.I.F. post featuring an image from his massive collection of vintage ephemera. This time, it's an old lipstick add, in which a woman is practicing her lipstick applying skills with no hands and closed eyes.
---
Hallowe'en has come and gone, but it's always the right time for hats that make you look like your skull has been removed, exposing your brain!