Kindle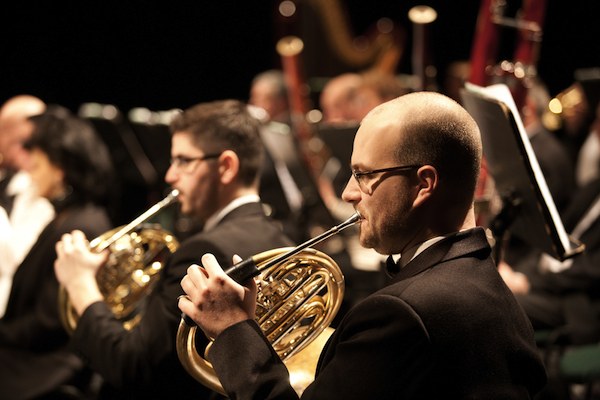 Photo: Ferenc Szelepcsenyi / Shutterstock.com
The New York Philharmonic's Tuesday performance of Mahler's Ninth symphony was halted by an unwelcomed sound: someone's ringing iPhone (using the marimba ringtone). It rang repeatedly in the fourth movement of Mahler's final completed symphony. From Super-Conductor:
According to an eyewitness, the offending phone owner was in the front rows of Avery Fisher Hall when his phone went off. (A post by Michael Jo on the classical music blog thousandfoldecho.com specifies that the interruption happened just 13 bars before the last page of the score.) In other words, in the final moments of a 25-minute movement, that ends a 90-minute symphony.

"Mr. Gilbert was visibly annoyed by the persistent ring-tone, so much that he quietly cut the orchestra," the concert-goer, music student Kyra Sims, reports. She related how the orchestra's music director turned on the podium towards the offender. The pause lasted a good "three or four minutes. It might have been two. It seemed long."
The original eyewitness story at thousandfoldecho.com.
(Thanks, Miles O'Brien!)
Read more in Music at Boing Boing
Boing Boing editor/partner and tech culture journalist Xeni Jardin hosts and produces Boing Boing's in-flight TV channel on Virgin America airlines (#10 on the dial), and writes about living with breast cancer. Diagnosed in 2011. @xeni on Twitter. email: xeni@boingboing.net.
More at Boing Boing