Cat is hat
Read more at Boing Boing
Read more at Boing Boing
Read more at Boing Boing
---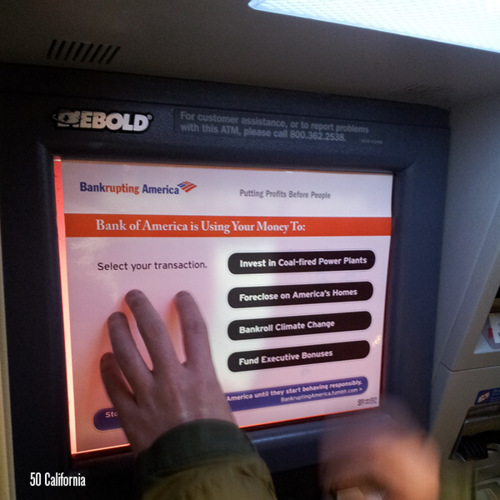 Rainforest Action Network claims responsibility for the art-prank intervention.
RAN activists took to the streets of San Francisco last night and turned every Bank of America ATM in the city into an Automated Truth Machine.
---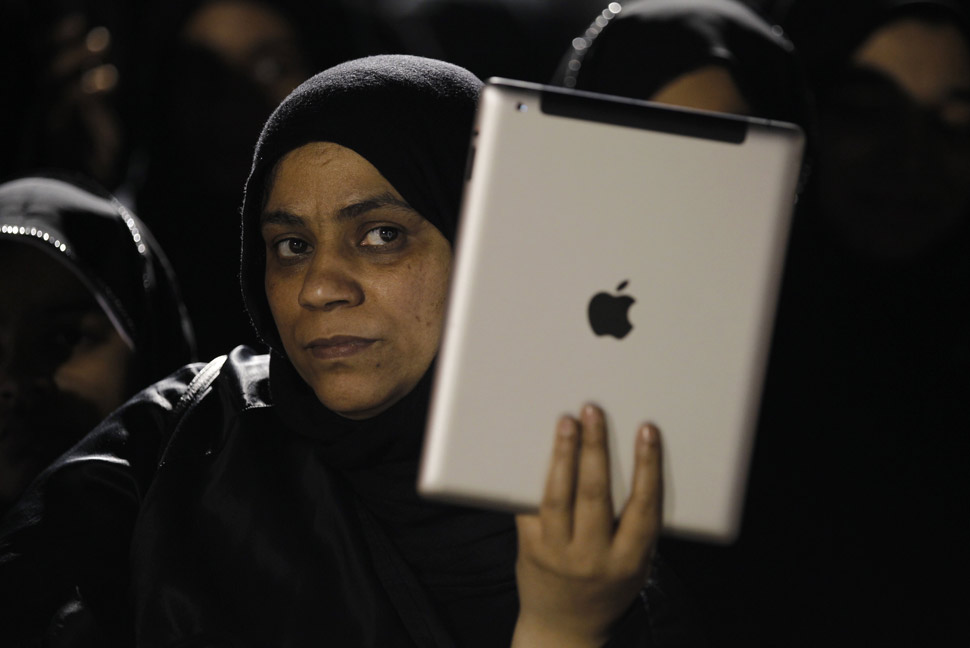 An anti-government protester films with her iPad during an al-Wefaq rally in Sanabis, west of Manama, Bahrain, January 12, 2012. Thousands of anti-government protesters participated in the rally shouting anti-government slogans demanding the downfall of the ruling family. (REUTERS/Hamad I Mohammed)
---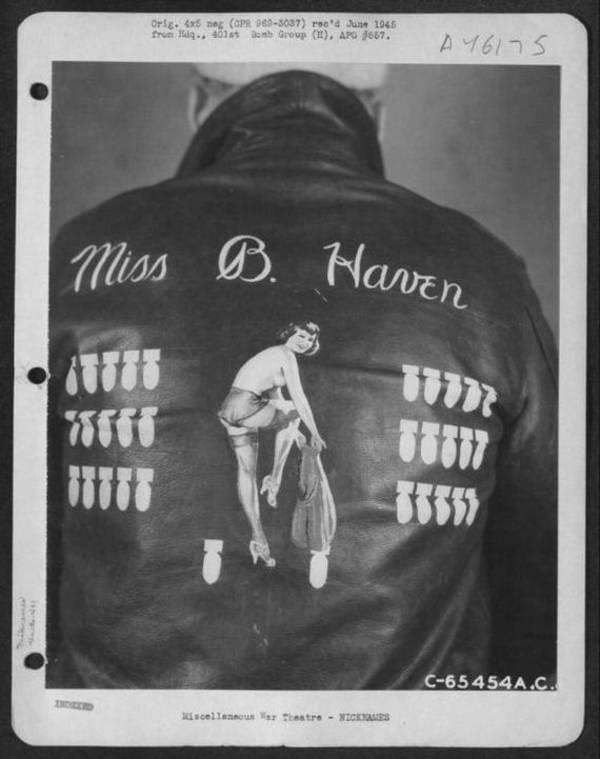 How to Be a Retronaut's latest gallery is a world-beater: "U.S. Air Force personalised bomber jackets, WWII." Stylin'.