Kindle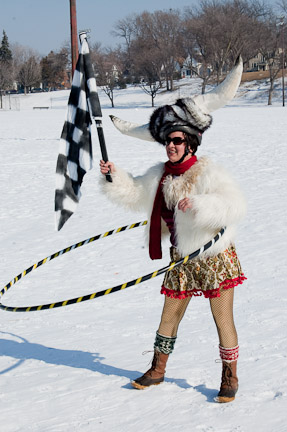 Twin Cities Boingers will be meeting up this Saturday afternoon. The meetup is ostensibly scheduled around the Art Sled Rally in Powderhorn Park, but will still happen even if there isn't enough snow on the ground for the sleds to, you know, sled.
Emily Lloyd has graciously volunteered her house, across from Powderhorn Park, as the location of the meetup. We'll meet at 3216 10th Ave South at 1:00 — BYOB and a snack to share. Then, at 2:00 (King Boreas willing) we'll cross the street to watch some awesome sledding action!
See you there!
Maggie Koerth-Baker is the science editor at BoingBoing.net. She writes a monthly column for The New York Times Magazine and is the author of Before the Lights Go Out
, a book about electricity, infrastructure, and the future of energy. You can find Maggie on Twitter and Facebook.
Maggie goes places and talks to people. Find out where she'll be speaking next.
More at Boing Boing