Kindle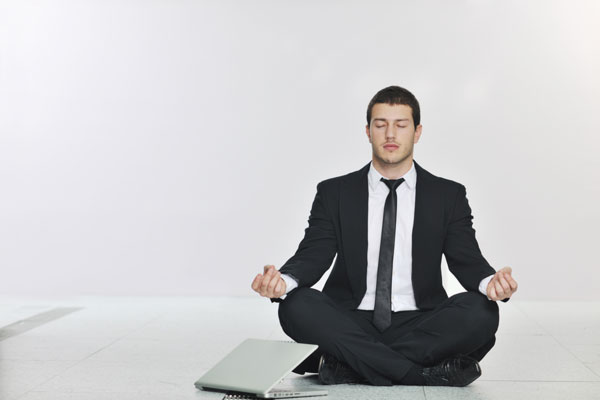 Officials at San Francisco International Airport today unveiled what is said to be the first dedicated practice space for yoga in any airport, anywhere in the world. I'm not surprised to see it's in SFO's newly revamped Terminal 2, a swankily-designed space where Virgin America is based, and some really fantastic food vendors abound.
So much of the the blog/press coverage of today's SFO yoga room launch is cliché-ridden, scoffing at yoga as "woo woo" and so on. But I think it's a great, practical idea. I practice yoga, and when I'm waiting between long-haul flights in an airport, I'll often try and find a discreet, out-of-the-way spot to do a few poses before I'm crammed into my flying cattle pen. Gentle stretching and exercise before, after, or between plane flights makes good health sense.
I do hope this is the start of a trend at other airports around the world. One caveat: the idea of using their provided sticky-mats grosses me out. I'd definitely BYOM (bring your own mat).
More: SFist, MSNBC, SF Examiner, CBS.
(Photo: Shutterstock)
Boing Boing editor/partner and tech culture journalist Xeni Jardin hosts and produces Boing Boing's in-flight TV channel on Virgin America airlines (#10 on the dial), and writes about living with breast cancer. Diagnosed in 2011. @xeni on Twitter. email: xeni@boingboing.net.
More at Boing Boing