Kindle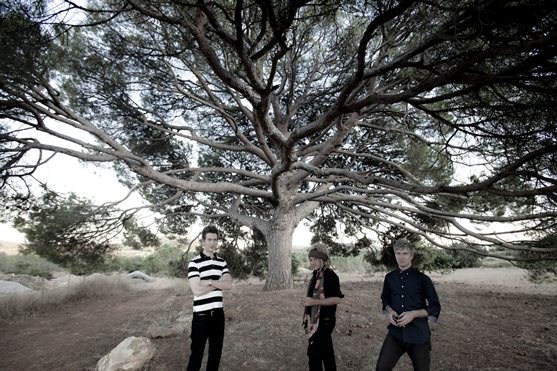 Sound it Out # 15: Nada Surf "Waiting for Something"
Nada Surf has been playing intelligent and catchy guitar-based rock music for two decades. Their records are lush and beautifully written, and the constant sense of wonder and optimism throughout is a joy for this cynic to discover every time. Nada Surf always makes me believe that everything is going to be all right.
The Stars are Indifferent to Astronomy is Nada Surf's new record and it came out Tuesday. The songwriting covers lots of introspective themes about the passing of time without even a hint of sullenness or pomposity. 'Waiting for Something" is a fine example of Nada Surf at their best and may well stick in your head for the foreseeable future. It's been in mine for days.
Amy worked in the record business at Enigma, Elektra, Virgin and Sub Pop before she got sucked into the technology vortex. She co-founded the Backwards Beekeepers, a chemical-free urban beekeeping collective in Los Angeles. She runs digital marketing for the Los Angeles Philharmonic and The Hollywood Bowl.
More at Boing Boing