Mika explains Spiderman movie
Read more at Boing Boing
Read more at Boing Boing
Read more at Boing Boing
---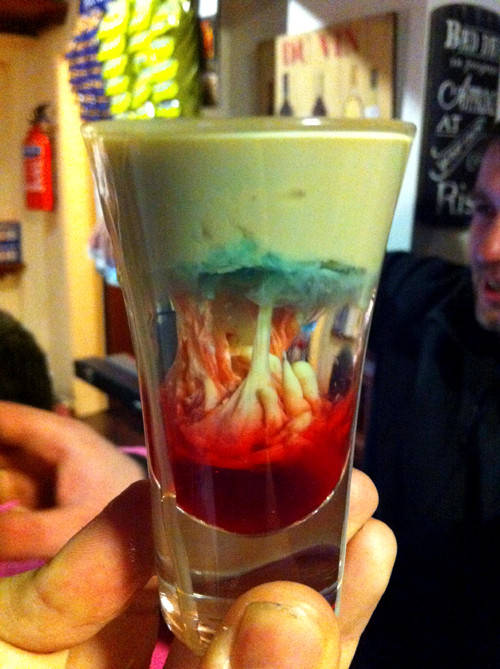 This revolting thing is a cocktail called an "Alien Brain Hemorrhage": "To make an alien brain hemorrhage cocktail, fill a shot glass halfway with peach schnapps.
---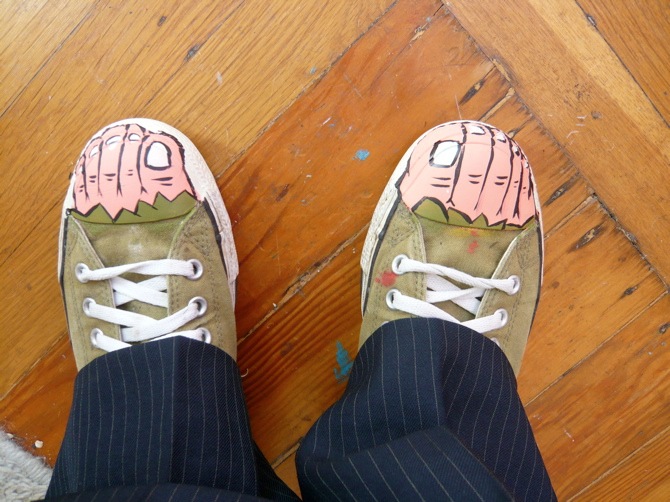 Artist Jeff Meadows did a great custom paint job on his shoes! From an interview with him on Illustration Mundo.
---

You know, when I was sitting down with entertainment execs on a regular basis to debate applied, practical technology choices in DRM standards bodies, their constant refrain was, "We love technology!