Kindle
"My Favorite Museum Exhibit" is a series of posts aimed at giving BoingBoing readers a chance to show off their favorite exhibits and specimens, preferably from museums that might go overlooked in the tourism pantheon. I'll be featuring posts in this series all week. Want to see them all? Check out the archive post. I'll update the full list there every morning.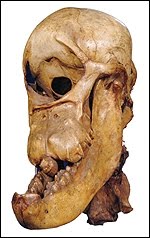 From Australia's McLeay Natural History Museum at Sydney University comes ... dun dun dun ... the Cyclops!
Sorry. I've got a bit of THE TRIUMPH OF MAN stuck in my head. Actually, this skull belonged to a foal, says Justin Cahill, who sent in the photos. It's part of a long, natural history museum tradition of exhibiting the weird and often grotesque, preserving them as examples of how the natural way isn't always ideal. The same forces that shape evolution can also seriously screw you up. So much of what we call "normal" is based on chance.
Nobody ever actually saw this foal alive, by the way. The skull was found in the Hawkesbury River in 1841. But there have been attempts to reconstruct what the horse might have looked like during it's brief time alive. You can see that photo after the cut: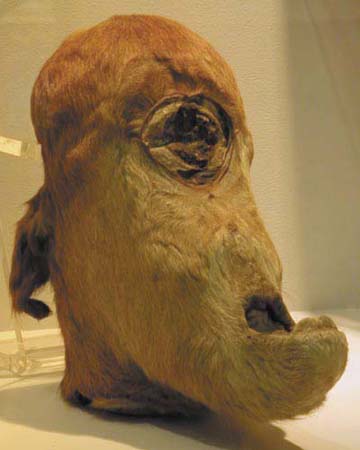 Maggie Koerth-Baker is the science editor at BoingBoing.net. She writes a monthly column for The New York Times Magazine and is the author of Before the Lights Go Out
, a book about electricity, infrastructure, and the future of energy. You can find Maggie on Twitter and Facebook.
Maggie goes places and talks to people. Find out where she'll be speaking next.
More at Boing Boing