Kindle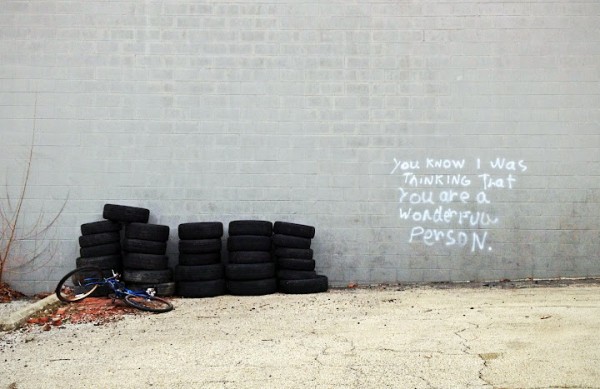 This bit of graffiti, spotted by entomologist and photographer Alex Wild, seems like the perfect way to start off a Monday morning. Thanks, anonymous tagger! I feel better already!
Maggie Koerth-Baker is the science editor at BoingBoing.net. She writes a monthly column for The New York Times Magazine and is the author of Before the Lights Go Out
, a book about electricity, infrastructure, and the future of energy. You can find Maggie on Twitter and Facebook.
Maggie goes places and talks to people. Find out where she'll be speaking next.
More at Boing Boing