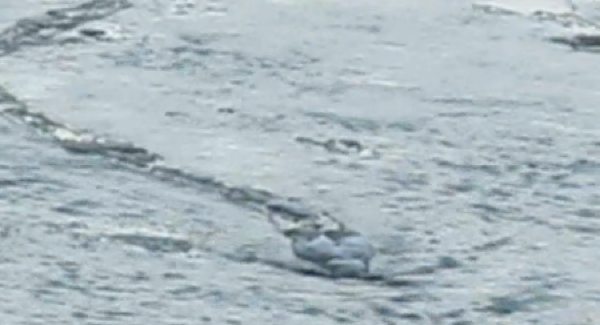 An Icelandic man captured video of what some suggest is the Lagarfljótsormur, a lake monster residing in the lake Lagarfljót in the eastern part of the country. Others suggest it's a fishing net. I prefer the former. Stories of the Lagarfljótsormur date back to 1345. From Iceland Review Online:
According to legend, it was at first a tiny worm which was placed on a ring of gold to make the gold grow.

When the owner of the ring returned she noticed to her great terror that the worm had grown immensely but not the gold. She tossed the ring and worm into Lagarfljót where the worm continued to grow.
Video here: "Er þetta Lagarfljótsormurinn?"(RUR.is)
English language news here: "Iceland 'Lake Monster' Captured on Film?" (Iceland Review Online)
UPDATE: Over at Cryptomundo, Loren Coleman says "Frankly, this video shows something that looks like a constructed snake-like object, with rigid sections, being propelled through the water." "Iceland River Monster? Or Robotic Hoax?" Discuss
Next post