Kindle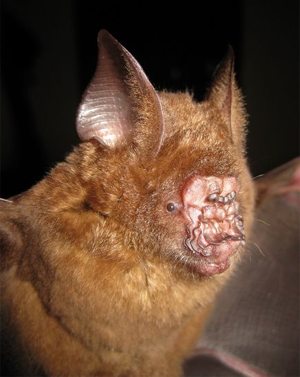 This handsome critter is a newly-discovered species of leaf-nosed bat found in Vietnam's Chu Mom Ray National Park. Scientists suggest that the animal's strange face may enhance the animal's echolocation abilities.
"
Strange New Leaf-Nosed Bat Found in Vietnam
"
(National Geographic)
David Pescovitz is Boing Boing's co-editor/managing partner. He's also a research director at Institute for the Future. On Instagram, he's @pesco.
More at Boing Boing