Kindle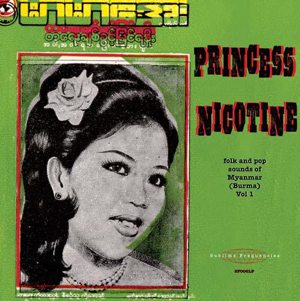 In 1983, Alan Bishop of avant-garde freak rock band Sun City Girls was traveling through Morocco when he became obsessed with all of the unusual and "exotic" sounds coming from his transistor radio. He recorded hours of broadcasts and later collaged them into "Radio Morocco," a very strange and compelling CD that was the birth of Bishop's Sublime Frequencies record label. Since then, he's released dozens of recordings and videos of psych rock, traditional folk, ritual, and combinations of those from Indonesia, China, Thailand, Myanmar, Syria, and dozens of other locales. The trailer above is from a film by Bishop and Mark Gergis titled "Sumatran Folk Cinema." I recently raved about the label's new collection of Erkin Koray's pioneering Turkish rock from the 1970s. Another great point-of-entry into Sublime Frequencies is the just-reissued Princess Nicotine: Folk and Pop Sounds of Myanmar (Burma) Vol 1, first released in 1994. The Sublime Frequencies releases are available in the US via Forced Exposure. On a recent episode of the fantastic Expanding Mind podcast, BB pal Erik Davis and Maja D'Aoust spoke with Bishop about extreme travel, otherness, and the "archaeology of global sounds."
"Cameo Demons: Hanging with the Sun City Girls" (2004) by Erik Davis
David Pescovitz is Boing Boing's co-editor/managing partner. He's also a research director at Institute for the Future. On Instagram, he's @pesco.
More at Boing Boing