Kindle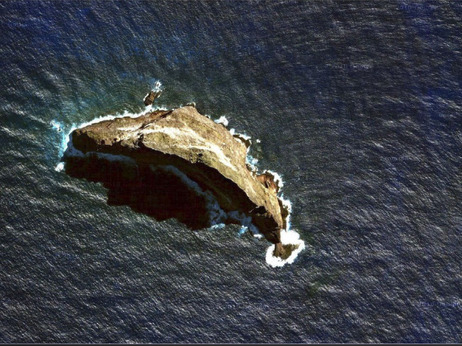 Ball's Pyramid looks like a place where nothing could survive. The remnants of a long-dead volcano, it sits alone in the South Pacific ... a narrow, rocky half-moon some 1800 feet high.
But Ball's Pyramid isn't devoid of life ...
for years this place had a secret. At 225 feet above sea level, hanging on the rock surface, there is a small, spindly little bush, and under that bush, a few years ago, two climbers, working in the dark, found something totally improbable hiding in the soil below. How it got there, we still don't know.
What they found is horribly awesome and awesomely horrible and you need to read the whole story, written by NPR's Robert Krulwich.

Via Elizabeth Preston. If you want a hint, she described this as, "a really beautiful story about some really disgusting giant insects."
Maggie Koerth-Baker is the science editor at BoingBoing.net. She writes a monthly column for The New York Times Magazine and is the author of Before the Lights Go Out
, a book about electricity, infrastructure, and the future of energy. You can find Maggie on Twitter and Facebook.
Maggie goes places and talks to people. Find out where she'll be speaking next.
More at Boing Boing