Arizona State U's Emerge: what does it mean to be human?
Aisling sez, "Emerge is an exciting 3 day event of active workshops, thoughtful conversation and keynotes about what it means to be human, hosted at Arizona State University. Featured speakers and active participants include Bruce Sterling, Neal Stephenson, Bruce Mau, Sherry Turkle and Stewart Brand. Workshop leaders include Julian Bleecker, Stewart Candy, Julie Anand, Gretchen Gano and Brian David Johnson. The Emerge event will culminate in
an afternoon festival
and a
spectacular performance
on Saturday, March 3rd."
Read more at Boing Boing
Read more at Boing Boing
Read more at Boing Boing
---
Jeweler/metalworker Dukno Yoon makes beautiful, animated kinetic winged rings, sculptures and towers that flap when you flex your finger.
The contrast between metal structural form and natural feather, together with the repetitive and whimsical movements of fragile wings, provokes the imagination and evolves the intimate relationship between work and viewer/wearer.
---
Here's the 7th episode of MAKE's podcast, Make: Talk! In each episode, I'll interview one of the makers featured in the magazine.
---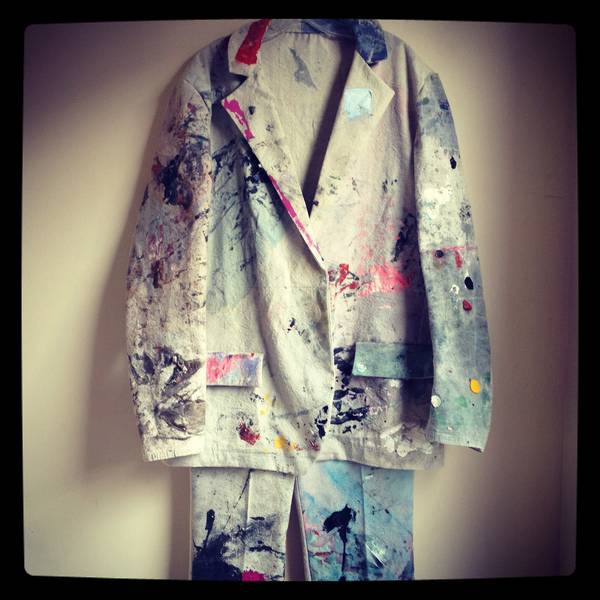 This "drop cloth suit" was envisioned by artist Hugh O'Rourke and tailored by Sarah Bahr by cutting a pattern out of a well-used, well-loved drop cloth and tailoring appropriately.