Kindle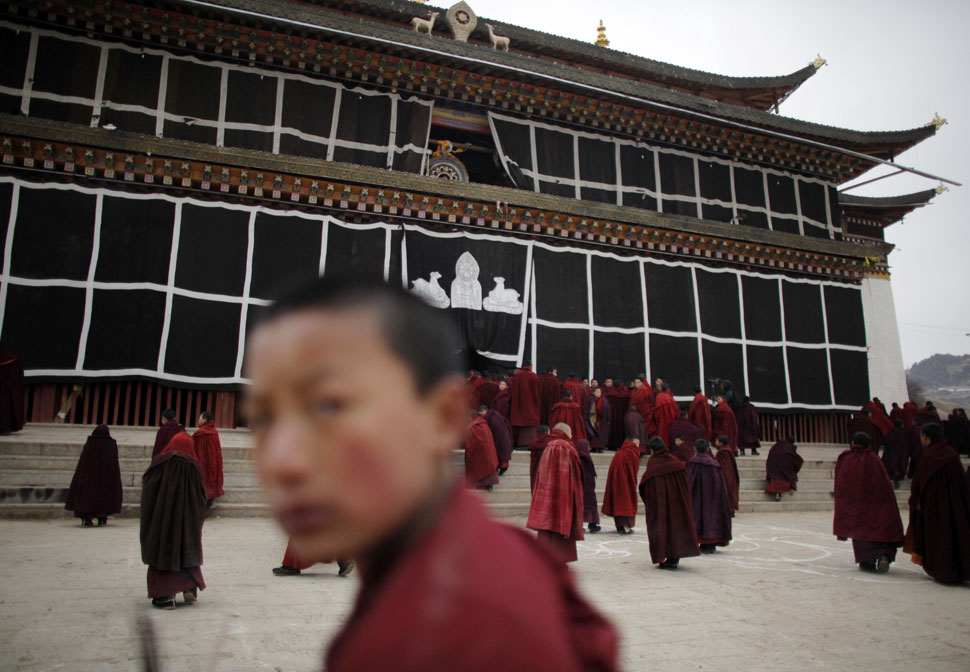 The deaths this weekend of two Tibetan women bring the total number of Tibetans who have set themselves on fire in western China since March 2011 to at least 24. More than 16 are said to have died, in desperate acts of protest against oppression by Chinese authorities.
On Sunday, Rinchen, 32-year-old widow and mother of three, self-immolated in front of Kirti Monastery. On Saturday, 19-year-old Tsering Kyi burned herself alive in a vegetable market in Gansu province. She was a middle school student.
More: New York Times, Radio Free Asia, Free Tibet, Phayul, and a second item on Phayul. In related news, a young Tibetan monk who earlier burned himself has died, while another has had all four limbs amputated, and has reportedly received abuse from Chinese doctors in the hospital where he is being treated.
Photo: Monks gather outside a temple during Tibetan New Year celebrations in Langmusixiang, Sichuan Province February 22, 2012. REUTERS/Carlos Barria
Boing Boing editor/partner and tech culture journalist Xeni Jardin hosts and produces Boing Boing's in-flight TV channel on Virgin America airlines (#10 on the dial), and writes about living with breast cancer. Diagnosed in 2011. @xeni on Twitter. email: xeni@boingboing.net.
More at Boing Boing