Kindle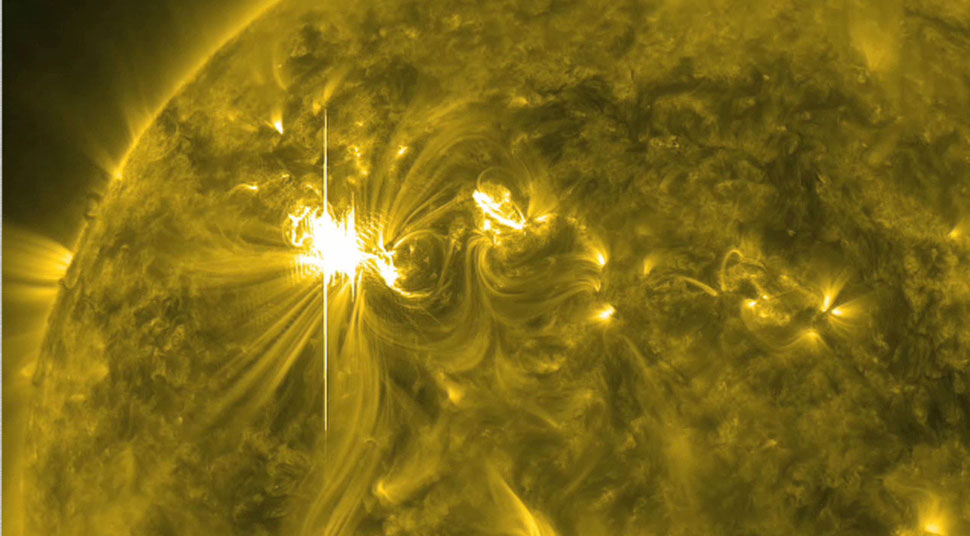 The largest solar storm in five years is heading toward us, and may disrupt some airline flights and communications systems over the next few days.
The Guardian quotes a NASA official: "Solar storms have three ways they can disrupt technology on Earth: with magnetic, radio and radiation emissions. This is an unusual situation when all three types of emissions are likely to be strong."
More details on the solar phenomenon at NASA, with images and a cool video created from Solar Dynamics Observatory (SDO) data.
Related coverage: Washington Post, Space.com, Boston Globe.
Boing Boing editor/partner and tech culture journalist Xeni Jardin hosts and produces Boing Boing's in-flight TV channel on Virgin America airlines (#10 on the dial), and writes about living with breast cancer. Diagnosed in 2011. @xeni on Twitter. email: xeni@boingboing.net.
More at Boing Boing