Kindle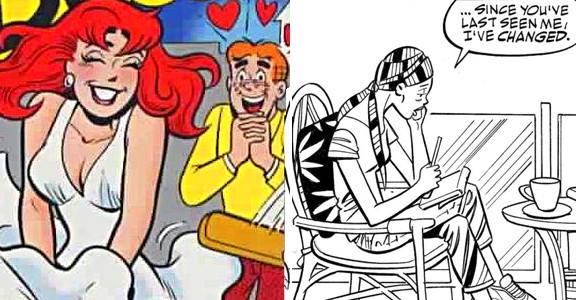 Via ComicsAlliance blog, news that 'Life With Archie' features a character with breast cancer in this month's new issue.
"That character is Cheryl Blossom, the redheaded spoiler in Betty and Veronica's love triangle with Archie."
More in an Associated Press item here.
As an authority on the subject, I can tell you the artist definitely got the "chemo-fatigue" look down right.
(thanks, @penguinchris)
Boing Boing editor/partner and tech culture journalist Xeni Jardin hosts and produces Boing Boing's in-flight TV channel on Virgin America airlines (#10 on the dial), and writes about living with breast cancer. Diagnosed in 2011. @xeni on Twitter. email: xeni@boingboing.net.
More at Boing Boing