Kindle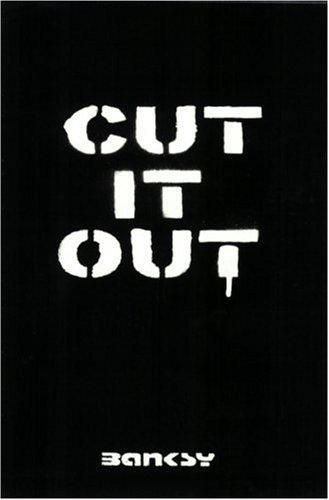 It appears that the (kind of great) Banksy rant about advertising that's been going around lately is excerpted from his 2004 book Cut It Out and was actually written/inspired by Sean Tejaratchi circa 1999.
Here's a bit of Banksy's Piece from this year:
Fuck That. Any advert you see in a public space that gives you no choice whether you see it or not is yours to take, re-arrange and re-use. You can do whatever you like with it. Asking for permission is like asking to keep a rock someone just threw at your head. 
...And here's Sean's from his piece in Crap Hound magazine in 1999:
If I see an ad without asking to, it's images are mine to reprint and redistribute, with clearance neither granted nor requested. ..Why should I ask my assailant's permission to keep a rock he's just thrown at my head?
Sean writes about all of the similarities here - it hardly seems possible that this is a coincidence.
Update 3/14:  Sean just Tweeted "For the record: Crap Hound thanks appeared at the end of Banksy's book. Carelessness in layout years ago = Yes. Fraudulent? No. #banksy"
Amy worked in the record business at Enigma, Elektra, Virgin and Sub Pop before she got sucked into the technology vortex. She co-founded the Backwards Beekeepers, a chemical-free urban beekeeping collective in Los Angeles. She runs digital marketing for the Los Angeles Philharmonic and The Hollywood Bowl.
More at Boing Boing