Kindle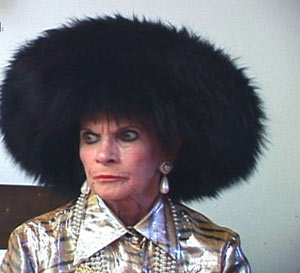 At Dangerous Minds, our friend and former (frequent) guestblogger Richard Metzger writes about the death of Royce Reed, co-star of the "Royce and Marilyn" viral videos. She passed away last night.
"In 2009, when I was guest-blogger at Boing Boing," he writes, "I helped get the ball rolling on the Royce and Marilyn craze." Indeed he did. His post today on the sad news includes many more videos and links.
Back in 1999, the LA Weekly ran the definitive profile on Royce and her comic partner Marilyn Hoggatt. A great loss to Weird Culture. These women were basically real-life versions of Absolutely Fabulous meets Norma Desmond, shaken up with a little Englebert Humperdinck samba. More great videos here.
Boing Boing editor/partner and tech culture journalist Xeni Jardin hosts and produces Boing Boing's in-flight TV channel on Virgin America airlines (#10 on the dial), and writes about living with breast cancer. Diagnosed in 2011. @xeni on Twitter. email: xeni@boingboing.net.
More at Boing Boing