Kindle

[Video Link at Vimeo]
Boing Boing pal Richard Metzger produced a series of live artist showcases at SXSW 2012. One of the artists who was new to me from these sessions is Chelsea Wolfe. Richard describes her work:
Los Angeles-based Chelsea Wolfe's intense, artful folk dirges bring to mind a slightly morbid young Joni Mitchell had she grown up listening to Black Metal bands instead of the Carter Family (Still, when asked about her influences Wolfe simply replied "Hank Williams").
Just stunning. Twitter, Facebook, Myspace, LastFM. Material in the video above is from her 2011 release, Apokalypsis
. Can't wait to catch one of her live shows.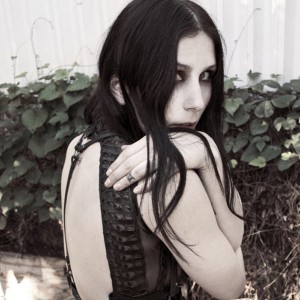 Read more in Music at Boing Boing
Boing Boing editor/partner and tech culture journalist Xeni Jardin hosts and produces Boing Boing's in-flight TV channel on Virgin America airlines (#10 on the dial), and writes about living with breast cancer. Diagnosed in 2011. @xeni on Twitter. email: xeni@boingboing.net.
More at Boing Boing