Kindle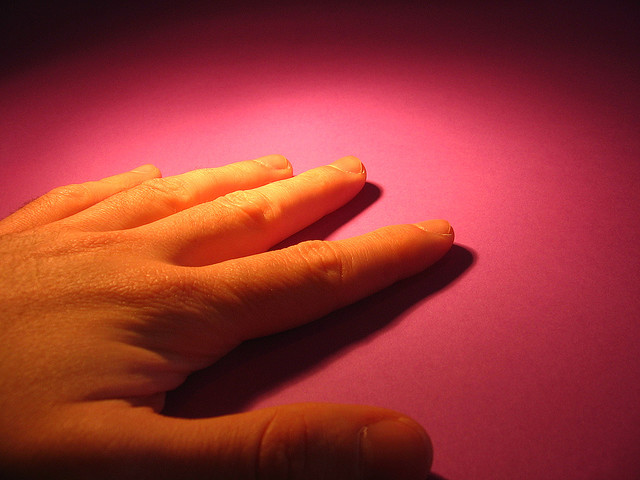 Here's an interesting fact about sexual dimorphism: On average, if you were born a male, your hands are a little bit different from those of someone who was born a female. Most men have a pointer finger that is a little bit shorter than their ring finger. Most women have a pointer finger that's about the same length as their ring finger, if not a little longer.
People have noted this differences between the sexes for centuries. But what's it mean? Truth is, we really aren't sure yet. But it is correlated to a lot of awfully interesting things. In fact, some scientists think "the finger thing" (as I like to call it) is a hallmark of prenatal hormone exposure. Because of that, in the scientific literature, you'll find lots of examples of studies that try to find a connection between the finger thing and seemingly disparate traits, such as sexual orientation and gender expression.
We talked about the finger thing on a recent episode of the Sex is Fun podcast—what it's all about, what fingers could be telling us about people, and why it's maybe all just a bunch of hooey. Take a listen!
Also, for the record: My right hand has lady fingers. My left hand does not. How about you?
Image: Hand, a Creative Commons Attribution Share-Alike (2.0) image from teleyinex's photostream
Maggie Koerth-Baker is the science editor at BoingBoing.net. She writes a monthly column for The New York Times Magazine and is the author of Before the Lights Go Out
, a book about electricity, infrastructure, and the future of energy. You can find Maggie on Twitter and Facebook.
Maggie goes places and talks to people. Find out where she'll be speaking next.
More at Boing Boing