Kindle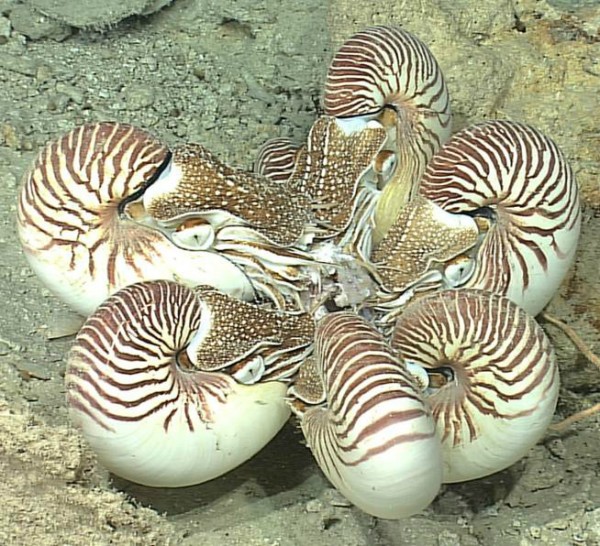 This photo comes from Microsoft co-founder Paul Allen. It show a school (?) of nautiluses devouring some chicken. Allen owns a large yacht called the Octopus, which has a couple of ROVs on board. This photo was taken by one of the ROVs at a depth of 876 feet, near the Pacific island of Palau.
They look positively Zoidbergian, don't they?
Maggie Koerth-Baker is the science editor at BoingBoing.net. She writes a monthly column for The New York Times Magazine and is the author of Before the Lights Go Out
, a book about electricity, infrastructure, and the future of energy. You can find Maggie on Twitter and Facebook.
Maggie goes places and talks to people. Find out where she'll be speaking next.
More at Boing Boing