Kindle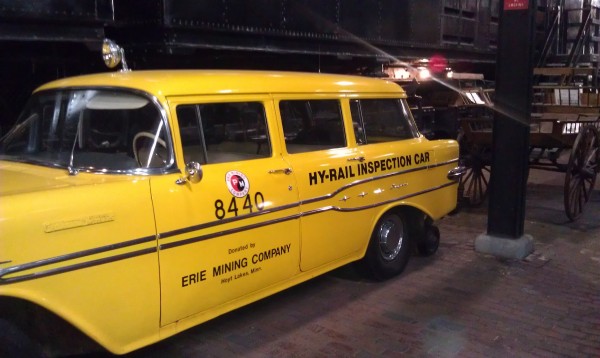 This customized 1957 Pontiac was used by the Erie Mining Company to transport supervisors up and down the company's 74-mile-long Mainline railroad, which shipped taconite from mines in northern Minnesota to coastal ports and processing facilities on Lake Superior.
Every day, seven 96-car trains full of taconite travel down this rail line. The Pontiac was tricked out to allow it to drive on both roads or on the Mainline rails, themselves, with rail wheels that could be raised or lowered. You can see the rail wheels in the photo below.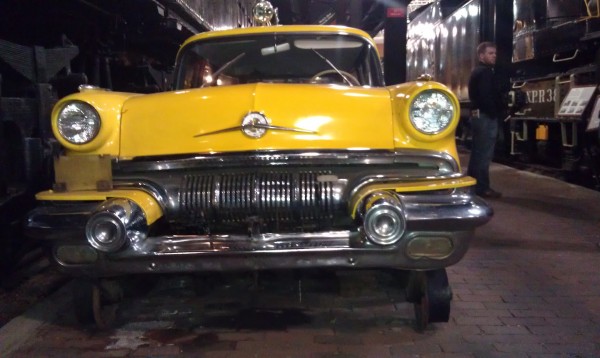 Both photos come from my visit to the Lake Superior Railroad Museum in Duluth last month.
Maggie Koerth-Baker is the science editor at BoingBoing.net. She writes a monthly column for The New York Times Magazine and is the author of Before the Lights Go Out
, a book about electricity, infrastructure, and the future of energy. You can find Maggie on Twitter and Facebook.
Maggie goes places and talks to people. Find out where she'll be speaking next.
More at Boing Boing